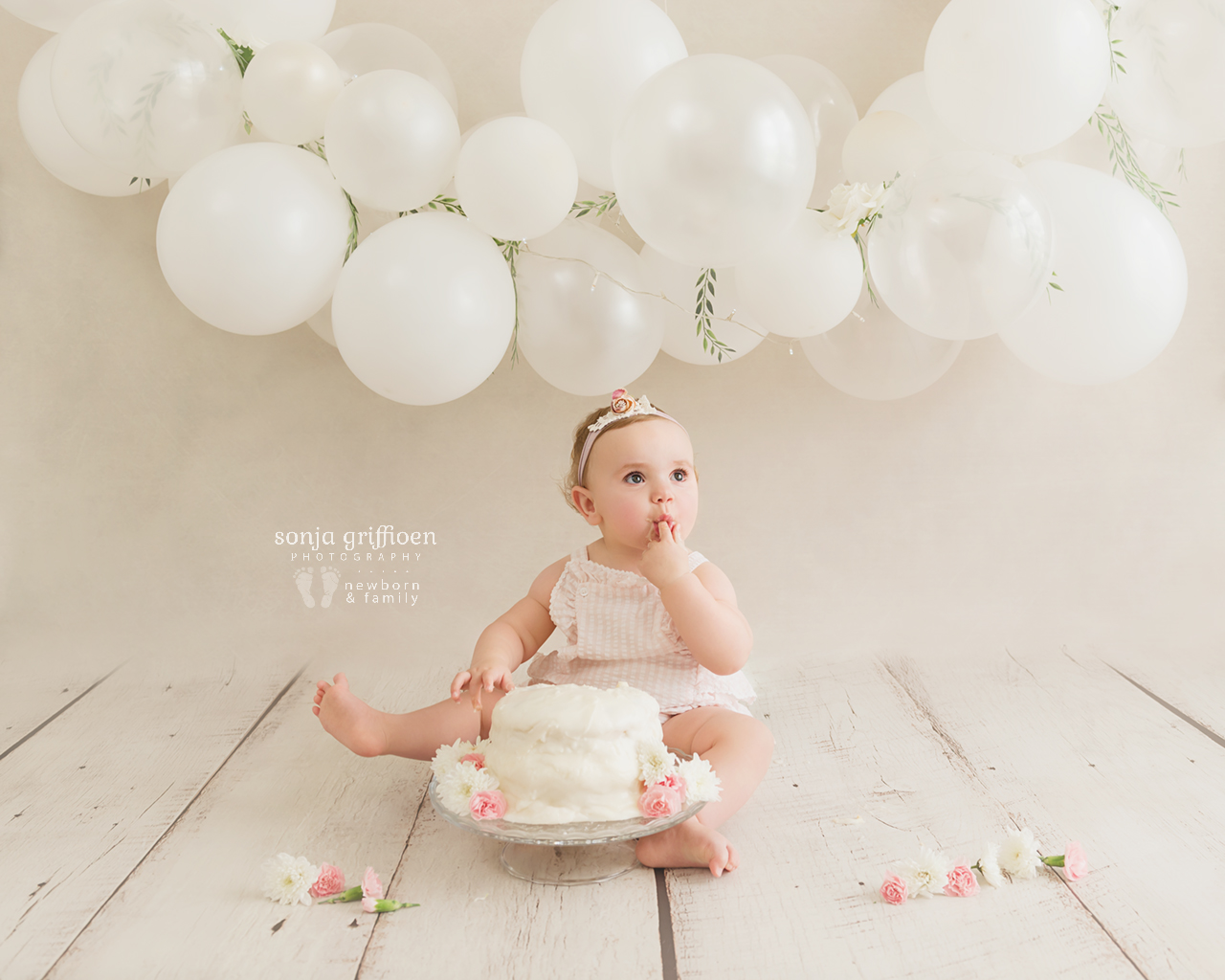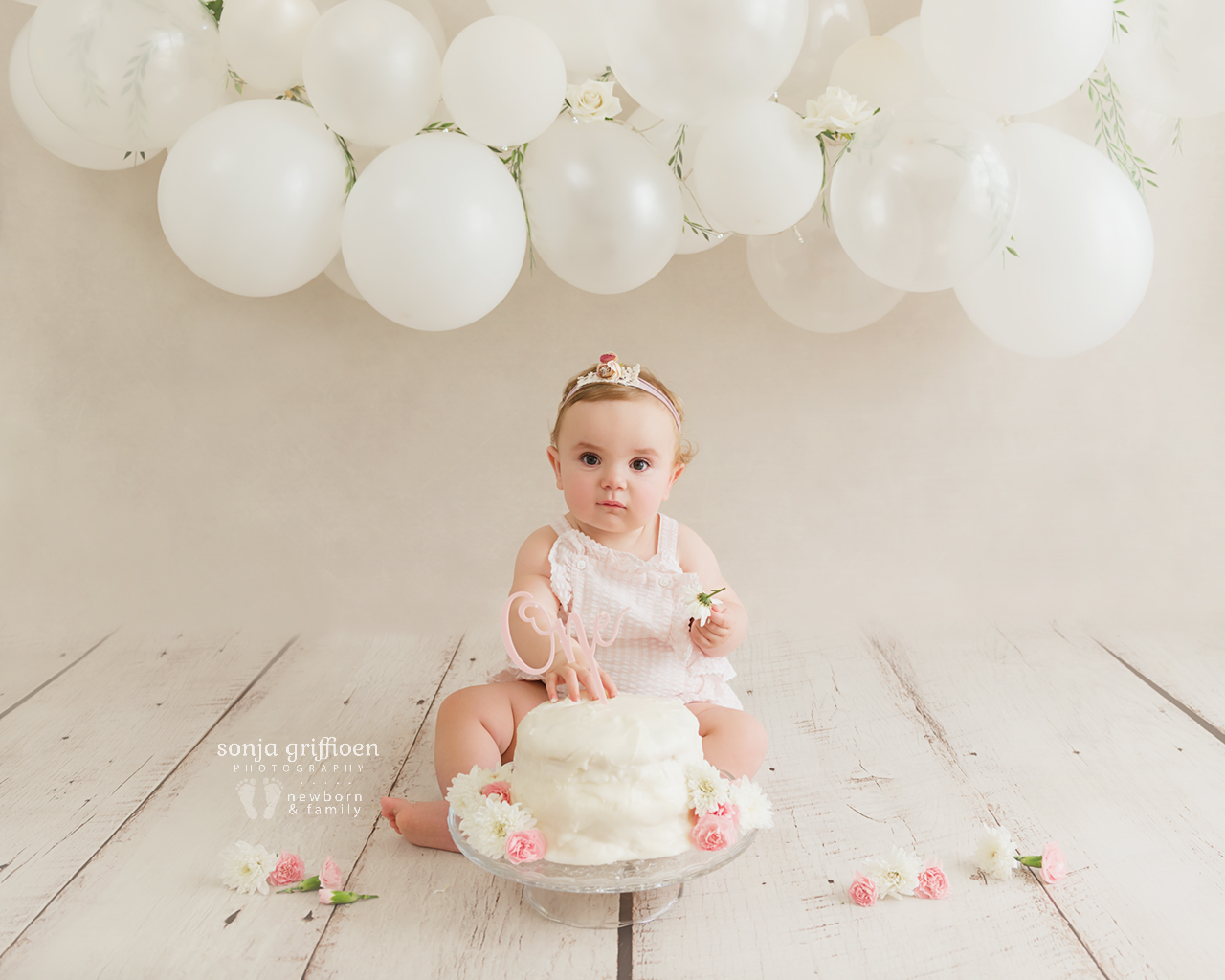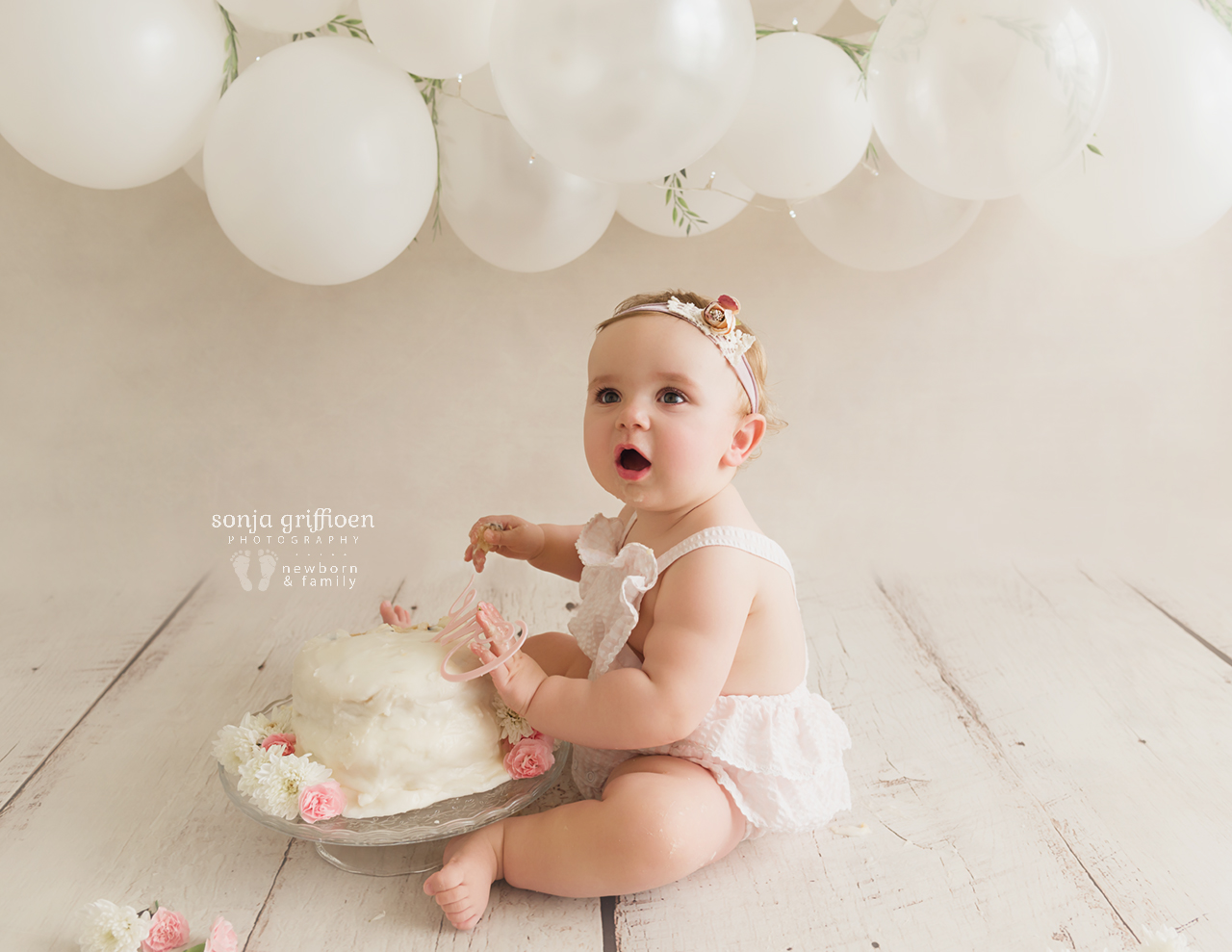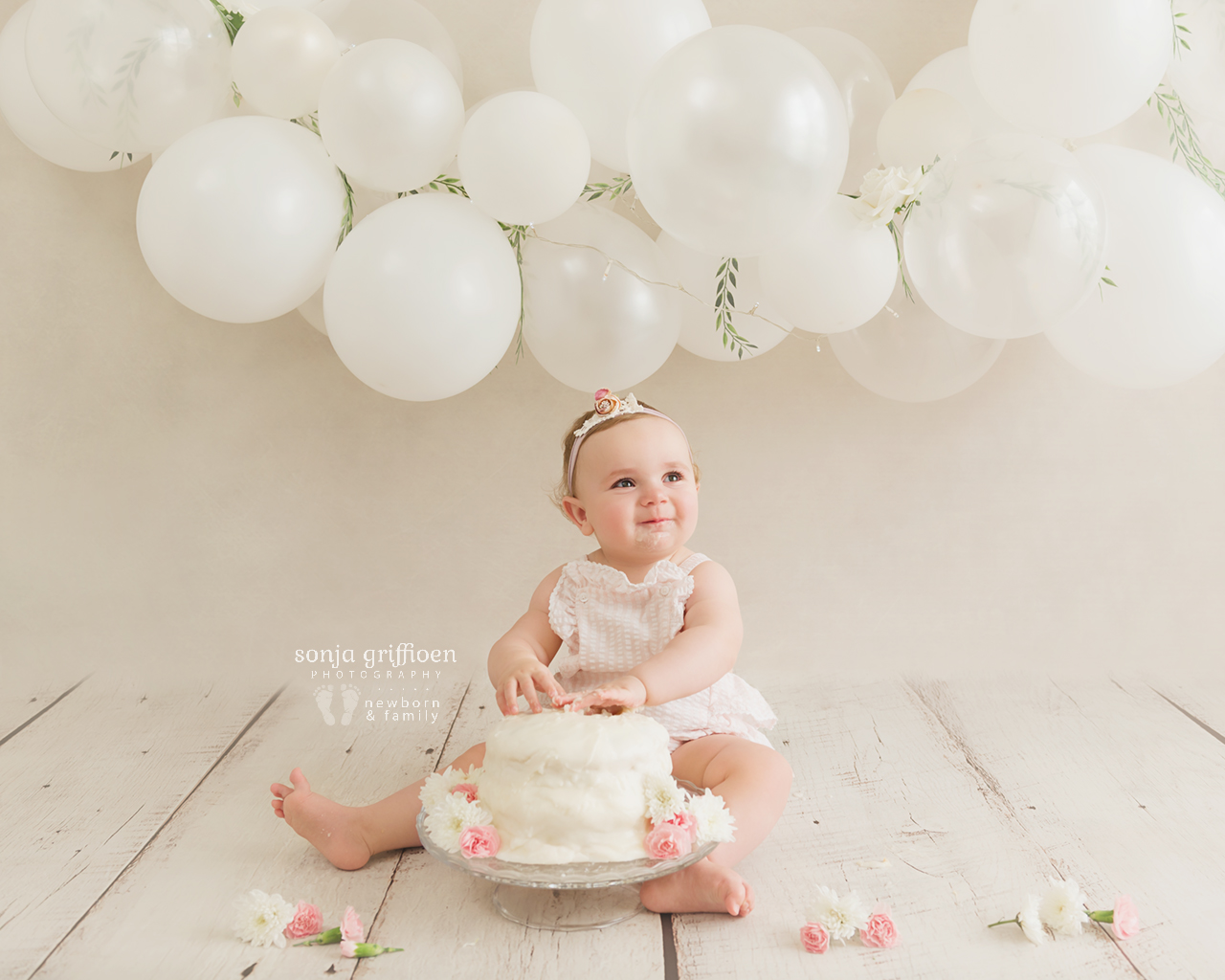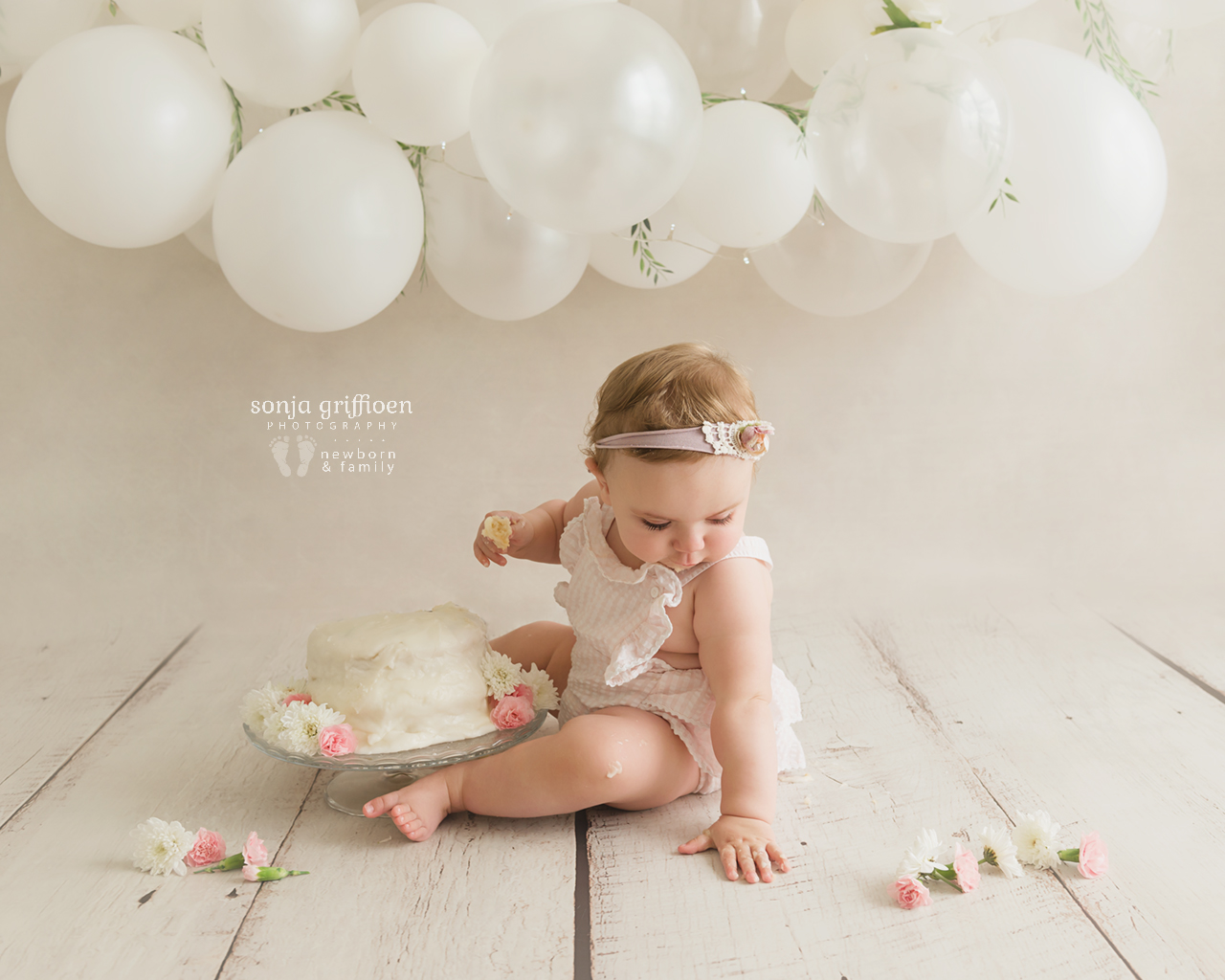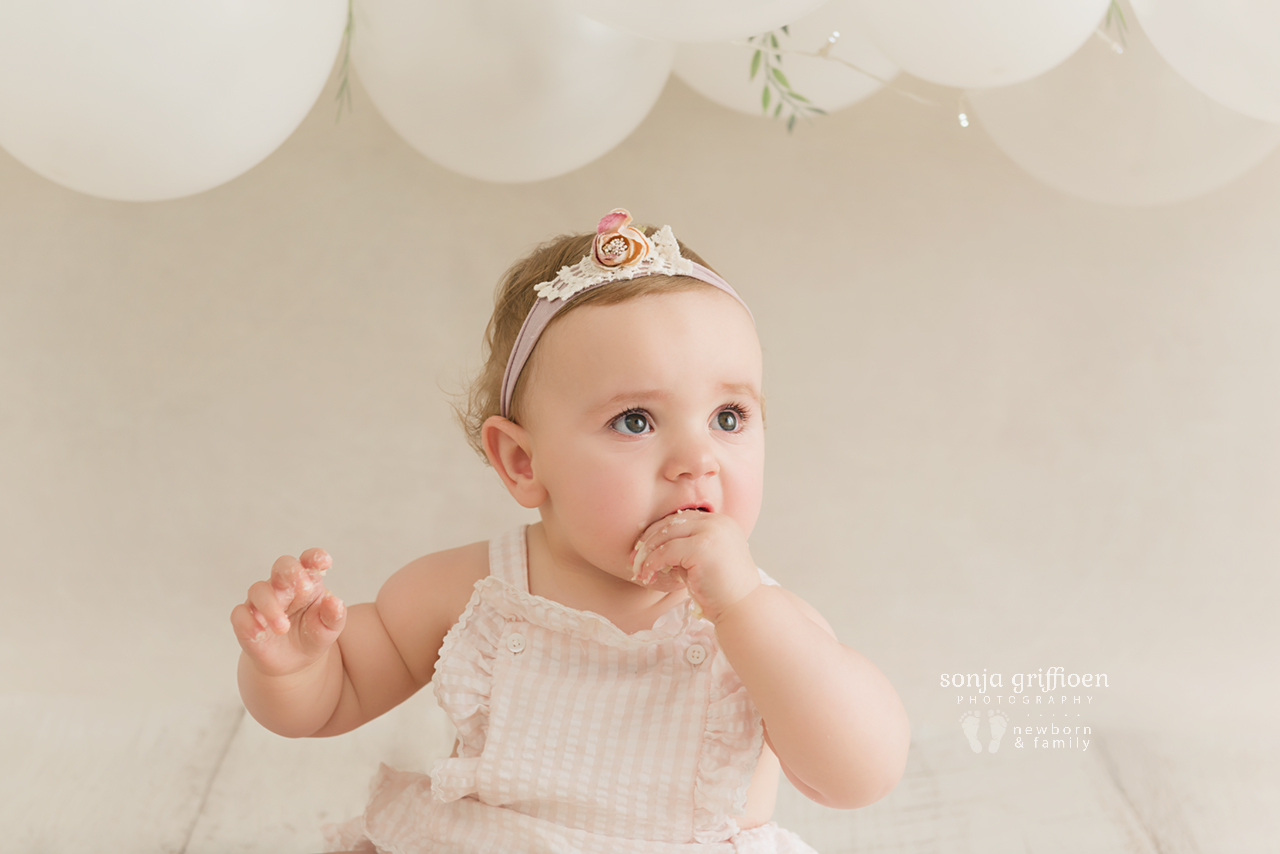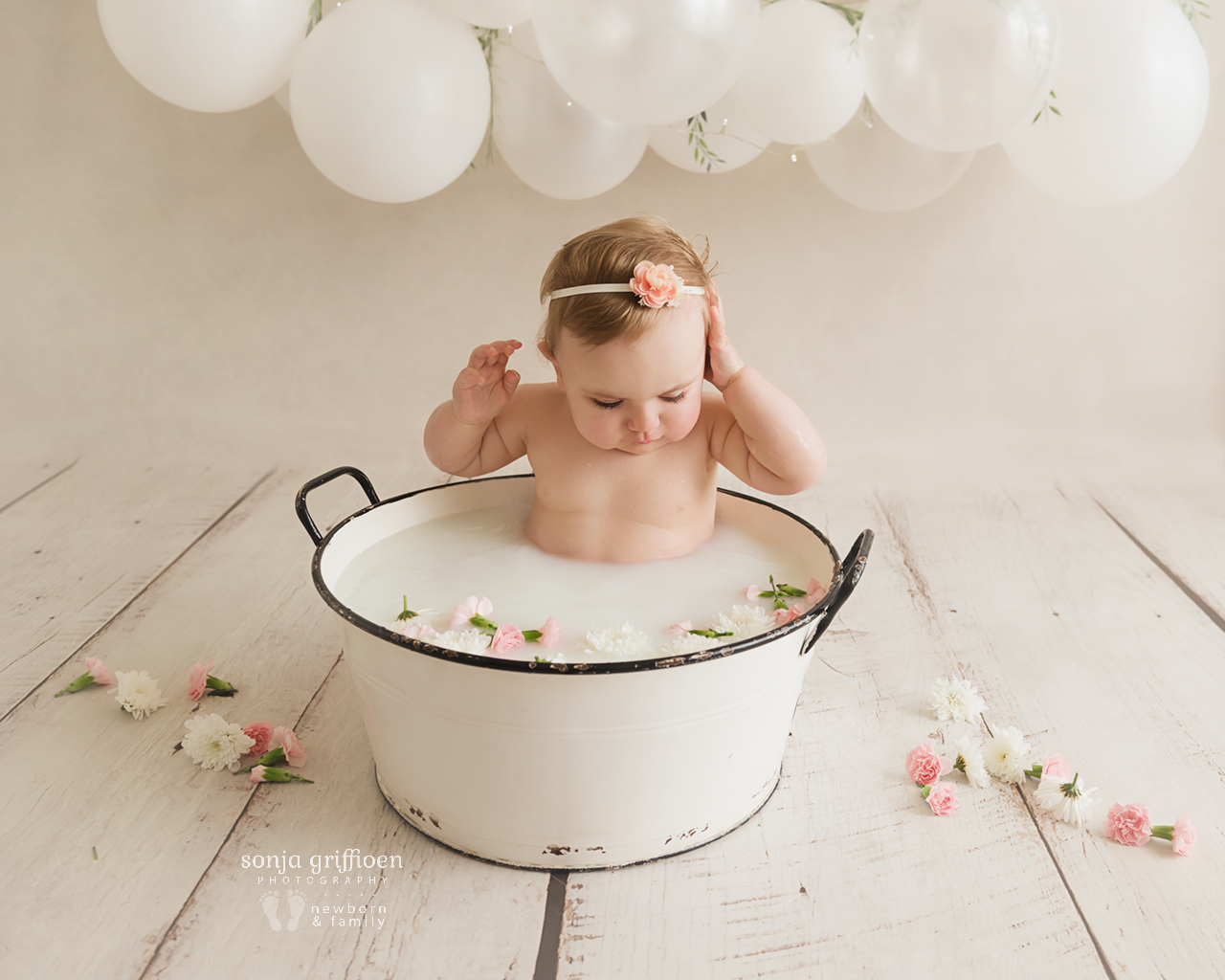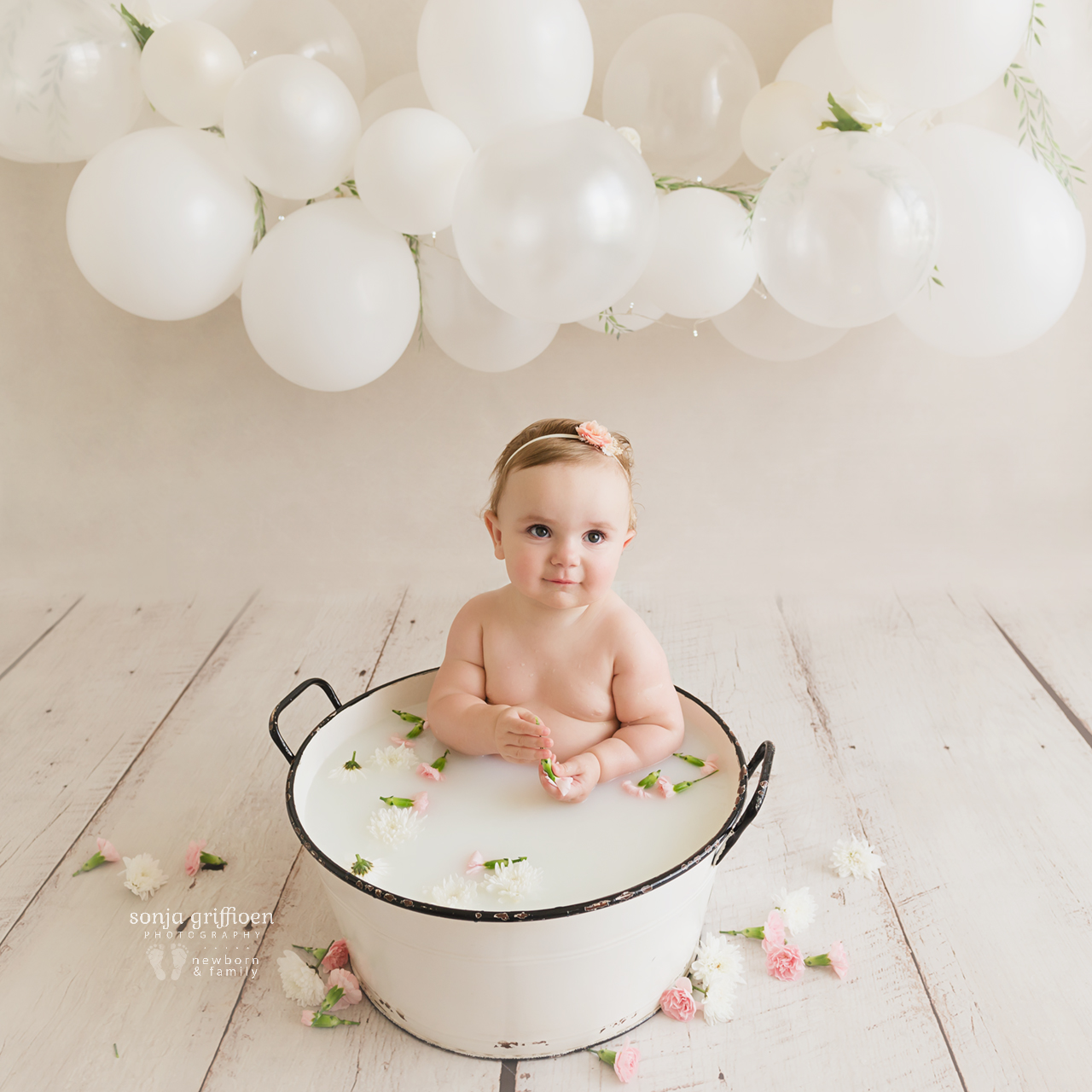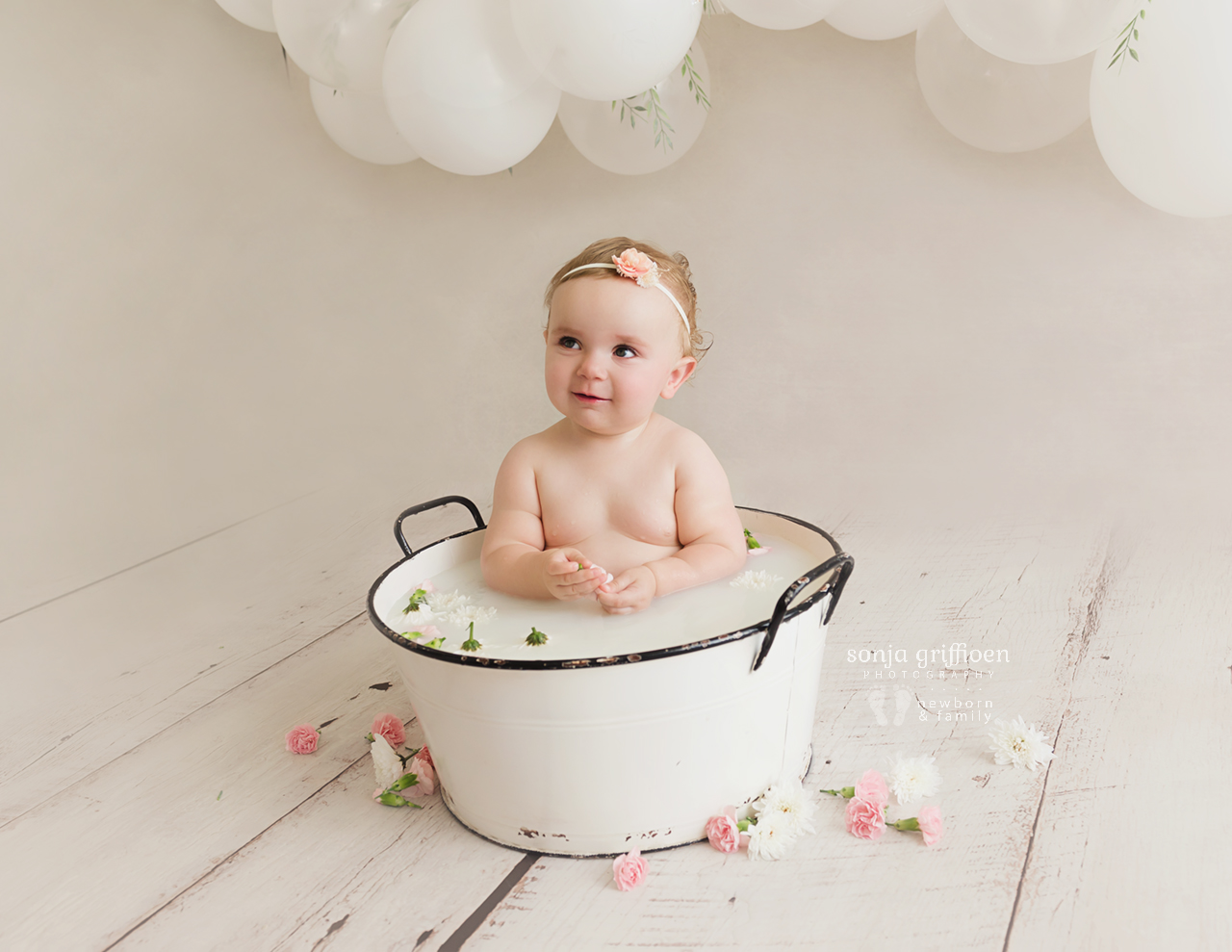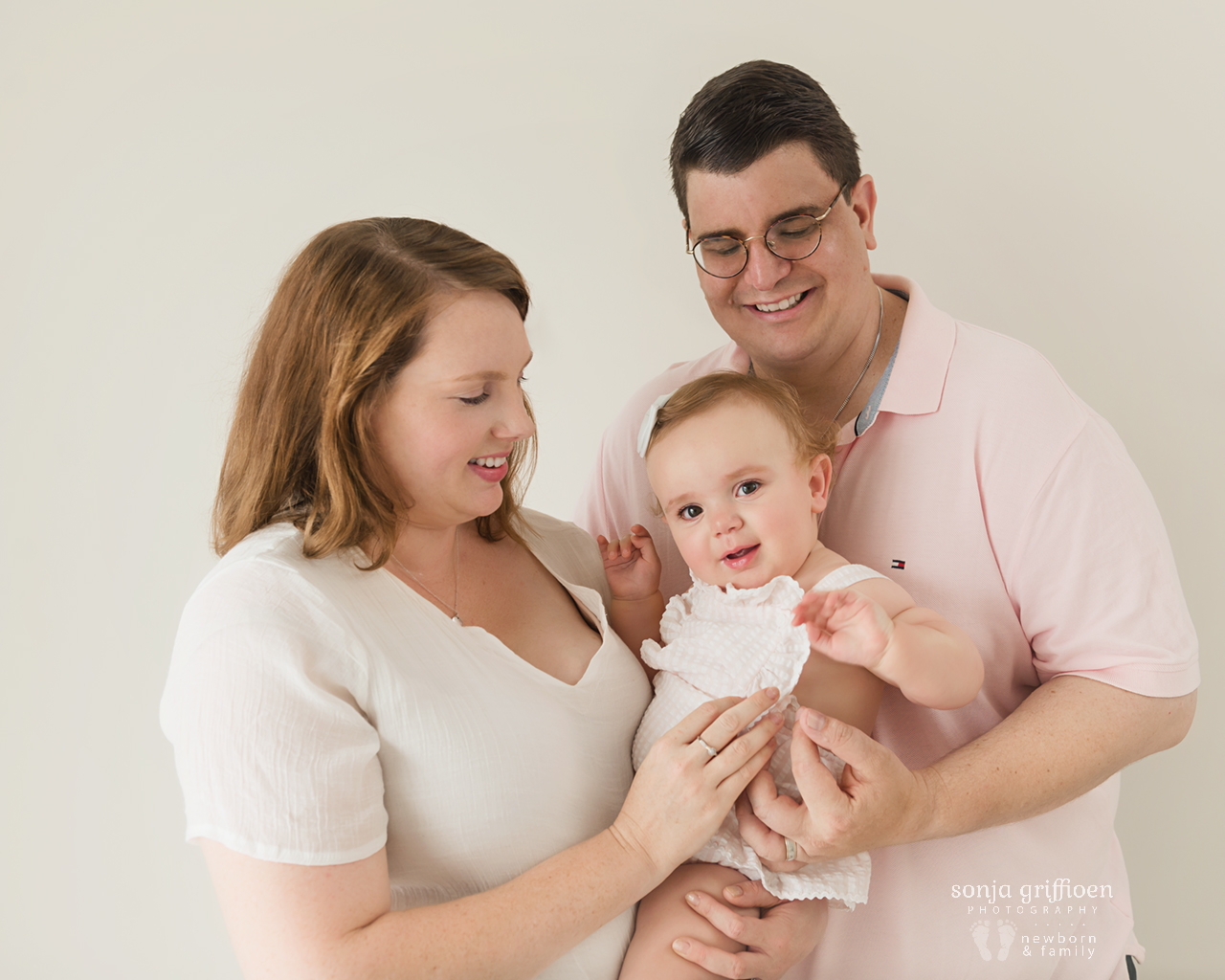 Vivienne Cake Smash, Brisbane Baby Photographer
Vivienne came to me 1 year ago to have her newborn photos taken, and this time she was back to celebrate turning 1 with a cake smash session! See her newborn session here.
Little ones change so much in such a short time, it's crazy seeing how much they change! Yet at the same time, those same little features stand out – Vivienne's little slightly-upturned nose, her fuller bottom lip, her facial proportions… And seeing little bits of her mum and dad come through more is priceless to see!
Thank you Kristina and Tom for bringing Vivienne to me again. She was a lot of fun! :) I hope you enjoy these photos as much as her newborn photos, and she enjoys them when she is older too!
Cake smash sessions are still a fairly new trend, and very popular! Seeing little ones interact with different tastes and textures is always fun to watch – the curiosity, the wonder on their faces, how careful some of them are and how others just dig in straight away… Capturing these memories of them as they reach big milestones is an honour and I get so excited seeing the session come together when my clients select their final images!
Having updated photos of your little ones tells such great stories as the years pass, stories that your kids will continually look back on and enjoy as they look through your photos.
Newborn and baby photography is so much more than just photos. Baby milestone photos, when taken professionally, capture the essence of a baby's growing personality. Their beautiful big eyes, little tucked chins, round squishy cheeks, little rolls… Photographing these little ones with every new milestone reached is such a beautiful way to make sure we don't forget how they looked as they were first able to sit, push themselves up, and have those gorgeous interactions and expressions!
If you're reading this and are expecting or have your own baby, or someone close to you is, I would LOVE to be considered for your newborn / milestone session photos. Bookings can be done as early as your 20th week of pregnancy, as we only make the final date once your baby is born. Making a tentative date beforehand ensures you can have peace of mind that the session is scheduled, you won't forget or get lost in all that's happening close to the birth, and you can ensure that I am available for your date. I hope to hear from you soon! :)
For more information on my Brisbane maternity, newborn, milestone and family sessions, please enquire here. I would love to photograph your journey as a family too! For more of my newborn work, visit me on Instagram or Facebook, or see my newborn portfolio here. Kind regards, Sonja xo
0426 987 722 info@sonjagriffioen.com Facebook Instagram Google+
"Sonja did such an amazing job with our Maternity photos that we just had to go back to her for our newborn photos! She makes you feel very comfortable and has a way with your baby that makes them feel comfortable and allows her to get some beautiful photos! All of our images are gorgeous and she really listens to what you want in your images and makes these wishes come true! Sonja has a beautiful collection of props and wraps that give you so many options to make your little one look gorgeous! We have had such a lovely experience with her that we will be returning to her for our 6-10 month milestone photos and we can't wait!! Thank you Sonja for capturing these precious moments of our family! Xx" ~ Brooke Clibborn
Share this post:
on Twitter on Facebook on Google+