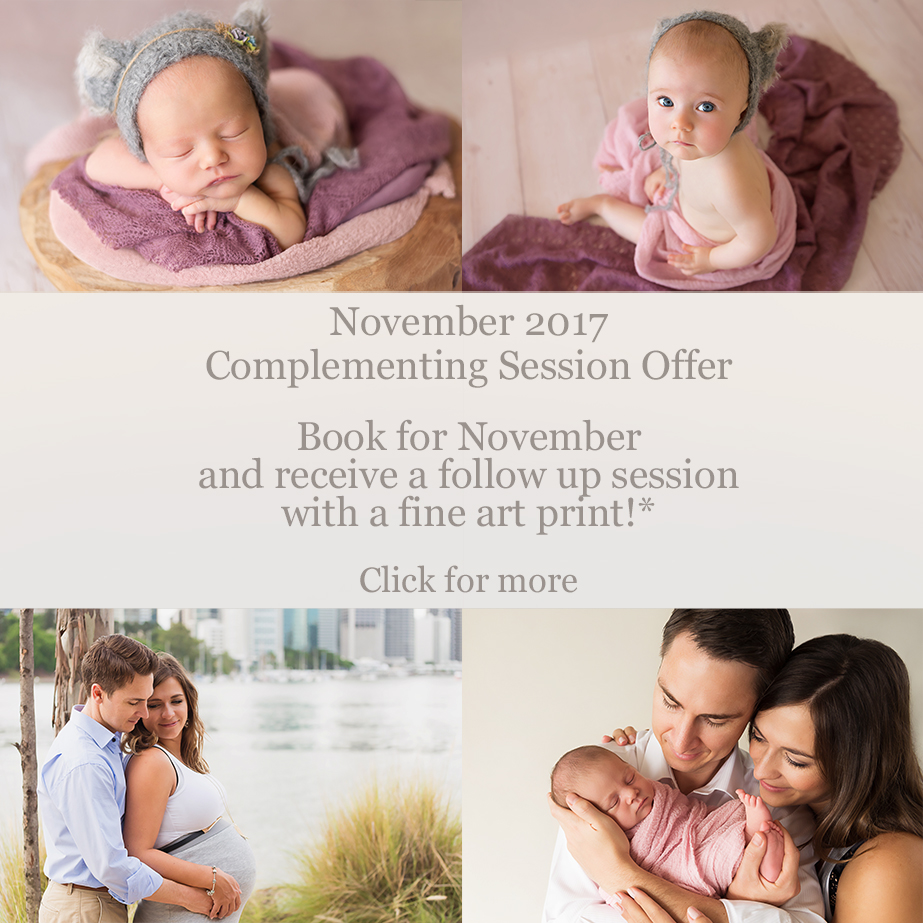 Summer Special! Brisbane Newborn & Family Photographer
Book any session for the month of November, and receive a complimenting session*, PLUS one of these beautiful fine art, matted prints! This will apply to the following sessions:
For Newborn Sessions, this will mean a Milestone Session (3 month or sitter session)
For Sitter Sessions, this can be a one year birthday session or a family session when your baby is 18 months old
For Child / Family Sessions, this will include another family session or a portrait session for one of your kids!
* Terms: Your complimenting session will be a 45 min studio or outdoor session, and dates and location will be based on my availability. For outdoor sessions, the location will depend on a set radius given depending on the session type. Sessions need to happen this month. Sessions may be upgraded to longer sessions, and image gallery viewing sessions will be arranged roughly two weeks after each session where your print may be selected as well as other products or images purchased based on your selections.
Enquire now, I can't wait to hear from you!
Warm regards,
For more information on my Brisbane newborn, maternity, family and other sessions, please enquire here. I would love to photograph your journey as a family too! For more of my newborn work, visit me on Instagram or Facebook, or see my newborn portfolio here. Kind regards, Sonja xo
0426 987 722 info@sonjagriffioen.com
"Sonja has a God given talent when it comes to newborn photography. Her calm caring nature is just one of the many factors that contribute to a relaxed and enjoyable session. One would never know that Sonja is not yet a mother herself, she expertly settles and handles the tiniest of babies and makes it look so effortless. When Sonja showed me our twins' newborn photos I could not believe those were my babies – she is a true artist! Her photography is something to be treasured and I am so in love with the artworks she has given us." ~ Lindie de Lange
Share this post:
on Twitter on Facebook on Google+