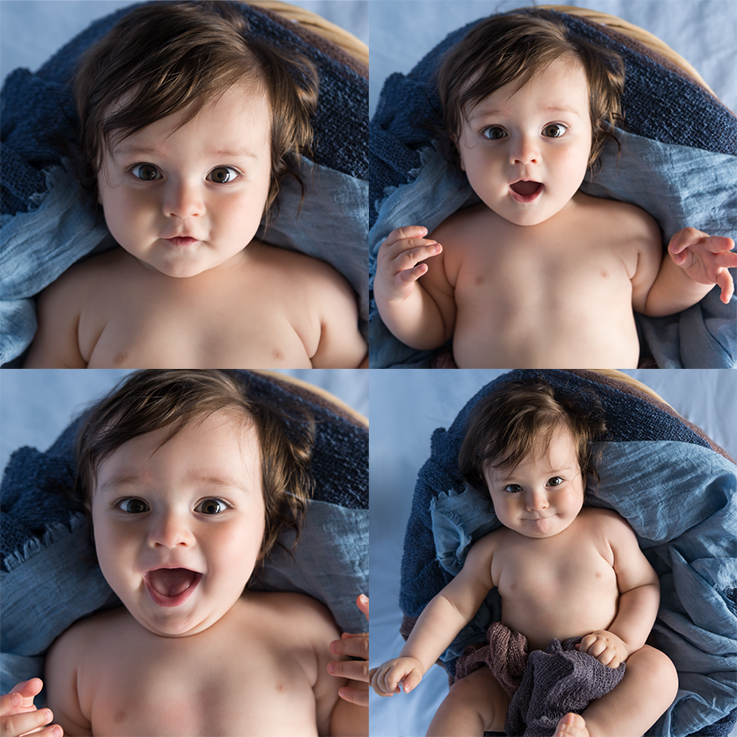 Milestone Sessions – Brisbane Baby Photographer
When your baby grows up, he/she will go through milestones that are the highlights of any parent's life – they smile and connect with you, learn to sit on their own, push themselves up or hold their little feet in their hands, crawl, and as they keep growing, start to walk.
With each of these milestones come a whole bunch of precious memories. The way they interact compared to when they were a tiny little newborn opens up a whole new world of imagination, and opportunities to love them even more as they grow into the dreams you have for them.
Your baby is the perfect little version of his or her mommy or daddy, and little parts of their personalities become more and more evident with every milestone they reach. It is at these times that it's good to take a moment and reflect, and realise how far you've come as the parent of this precious child. You're doing an amazing job! It might not always feel like you know what you are doing, but to that little face you mean the world. There is nothing you can do that will make them love you less, and the bond between you is unbreakable.
When they reach an important milestone like sitting on their own for the first time, block out the distractions and look at them. Breathe in these moments. These amazing new accomplishments will in only a few short weeks be something you're used to, and the wonder of that new thing that amazed you fades between the hard work of life.
Make a point of having photographs of these times at their peak! And not just little snap shots, but something you can continually look back at to remind yourself of the wonder of this special little person in your arms who means the world to you. Book a Milestone Session with me. It will be a great experience and we can plan it together to truly capture the essence of your baby and what you love most about them! We can create something for their room that will be a beautiful art piece, or a beautiful album to look back to with them one day when they have their first baby.
I would love to capture these amazing moments for you – please enquire here so we can make something beautiful of their life as they grow. It would be an honour and privilege, and one day they will thank you! :)
Can't wait to start planning with you!
With love,
Sonja
Share this post:
on Twitter on Facebook on Google+