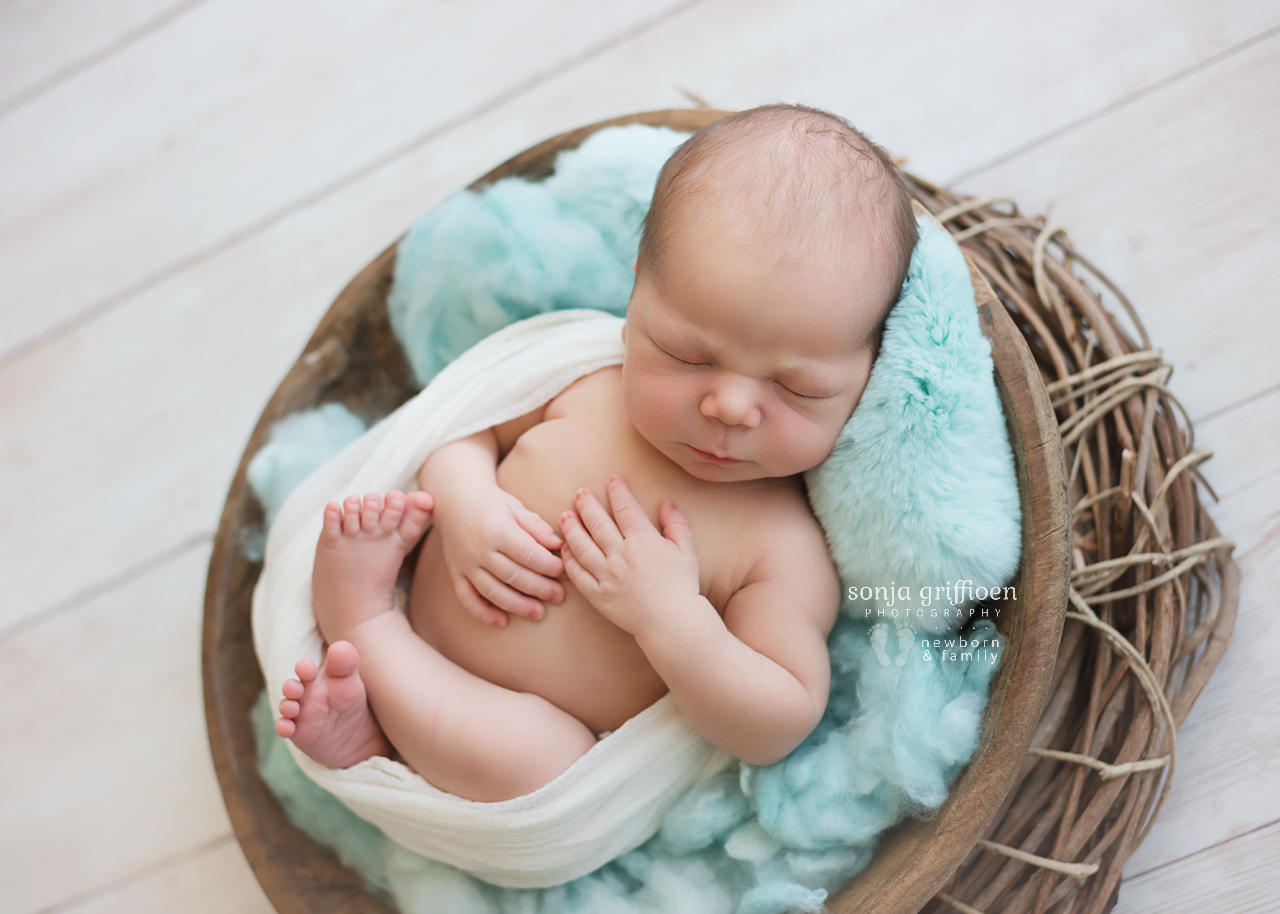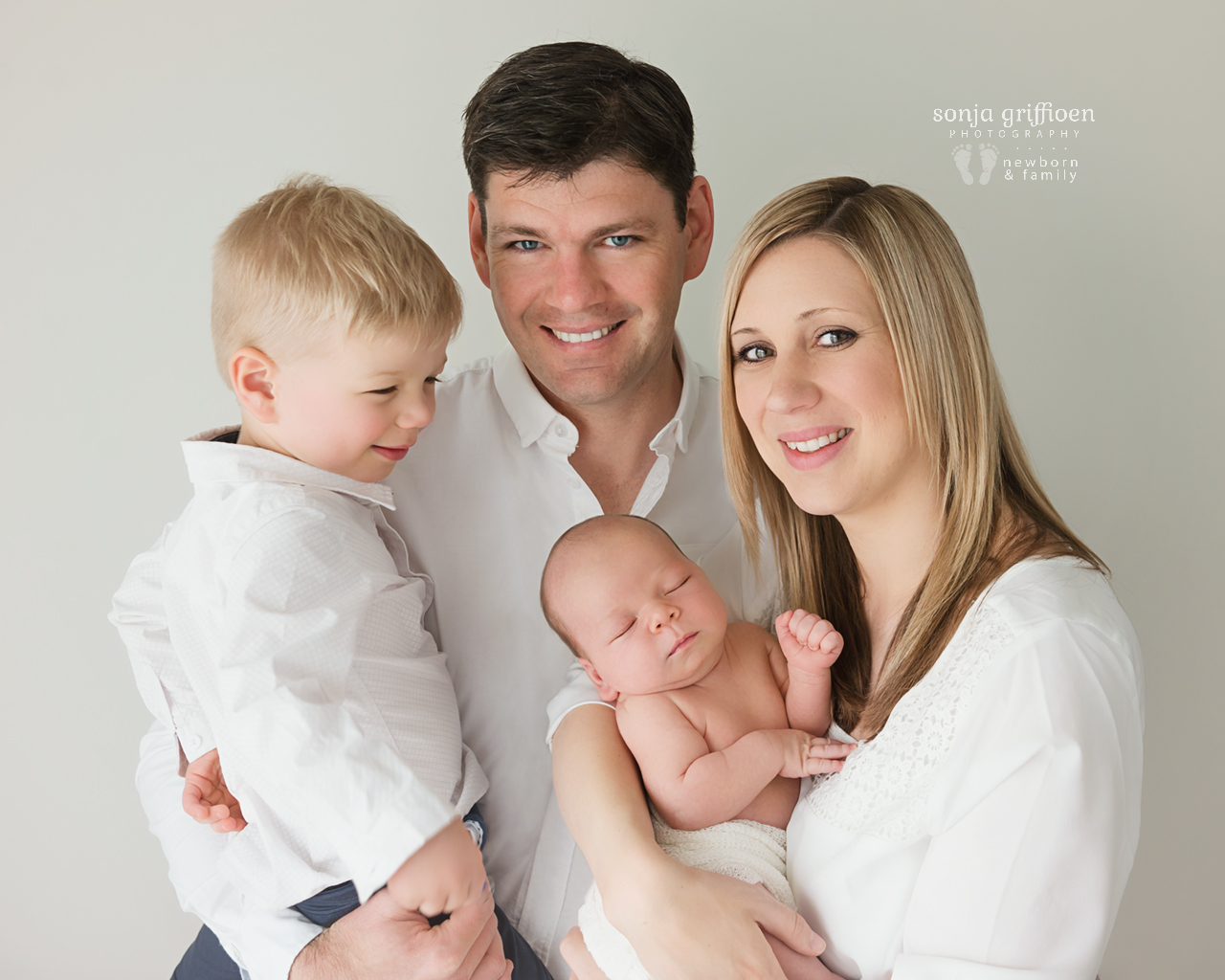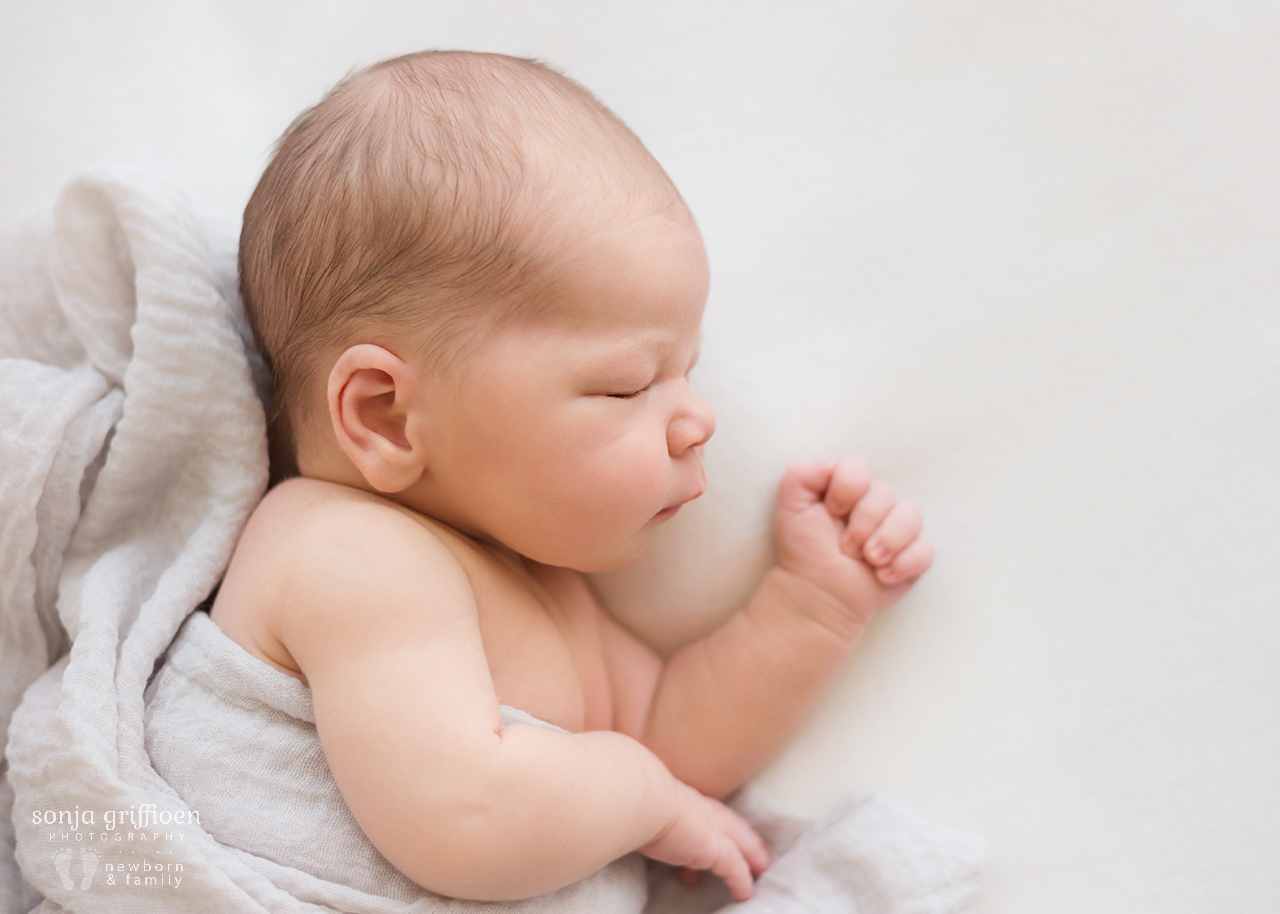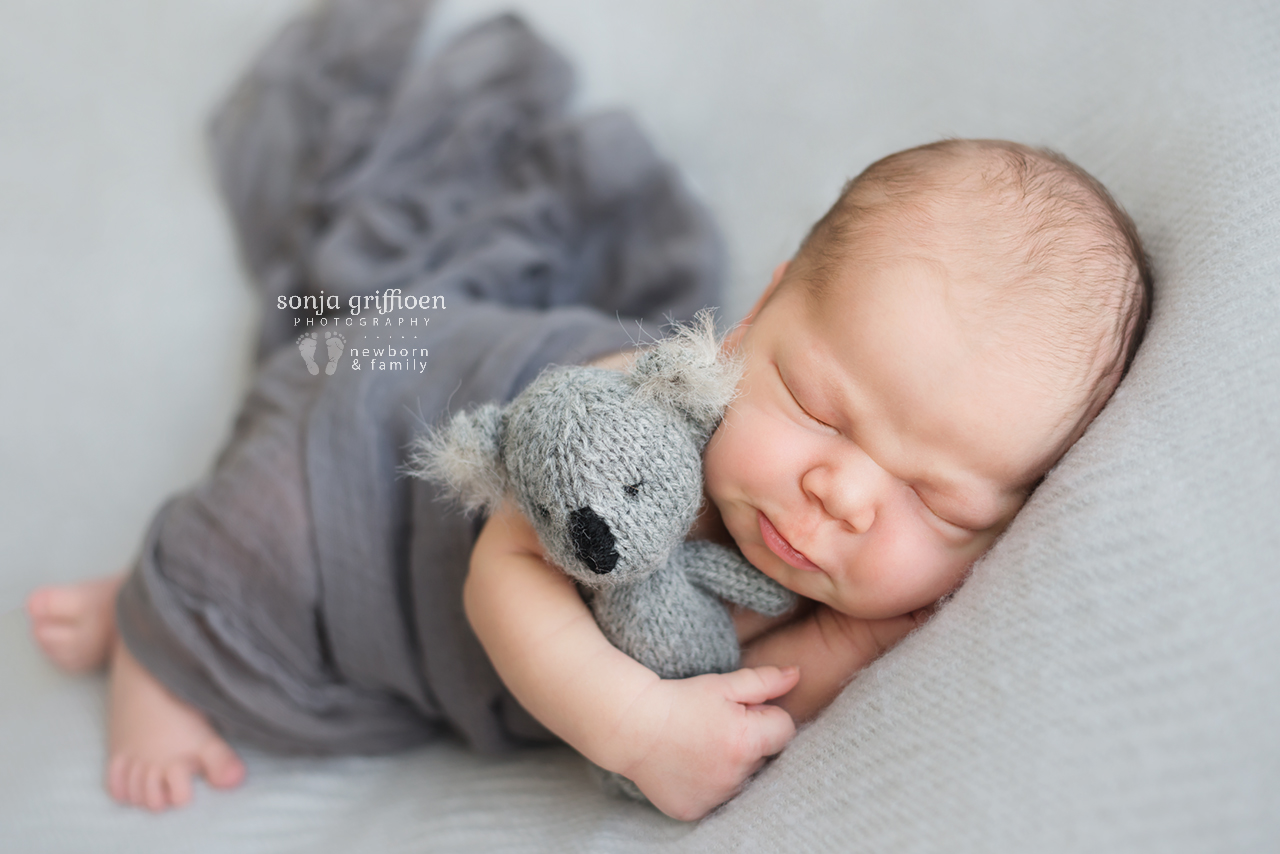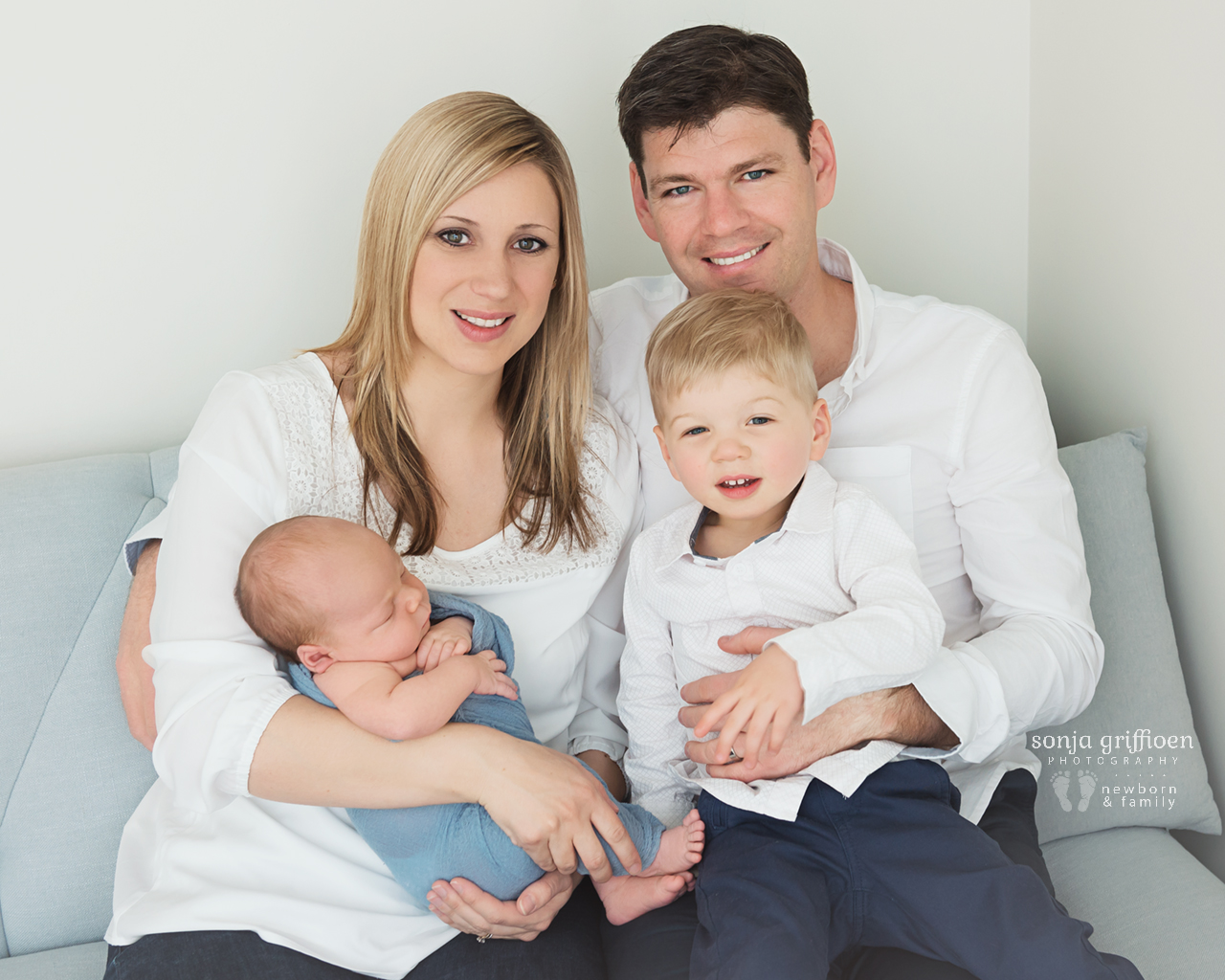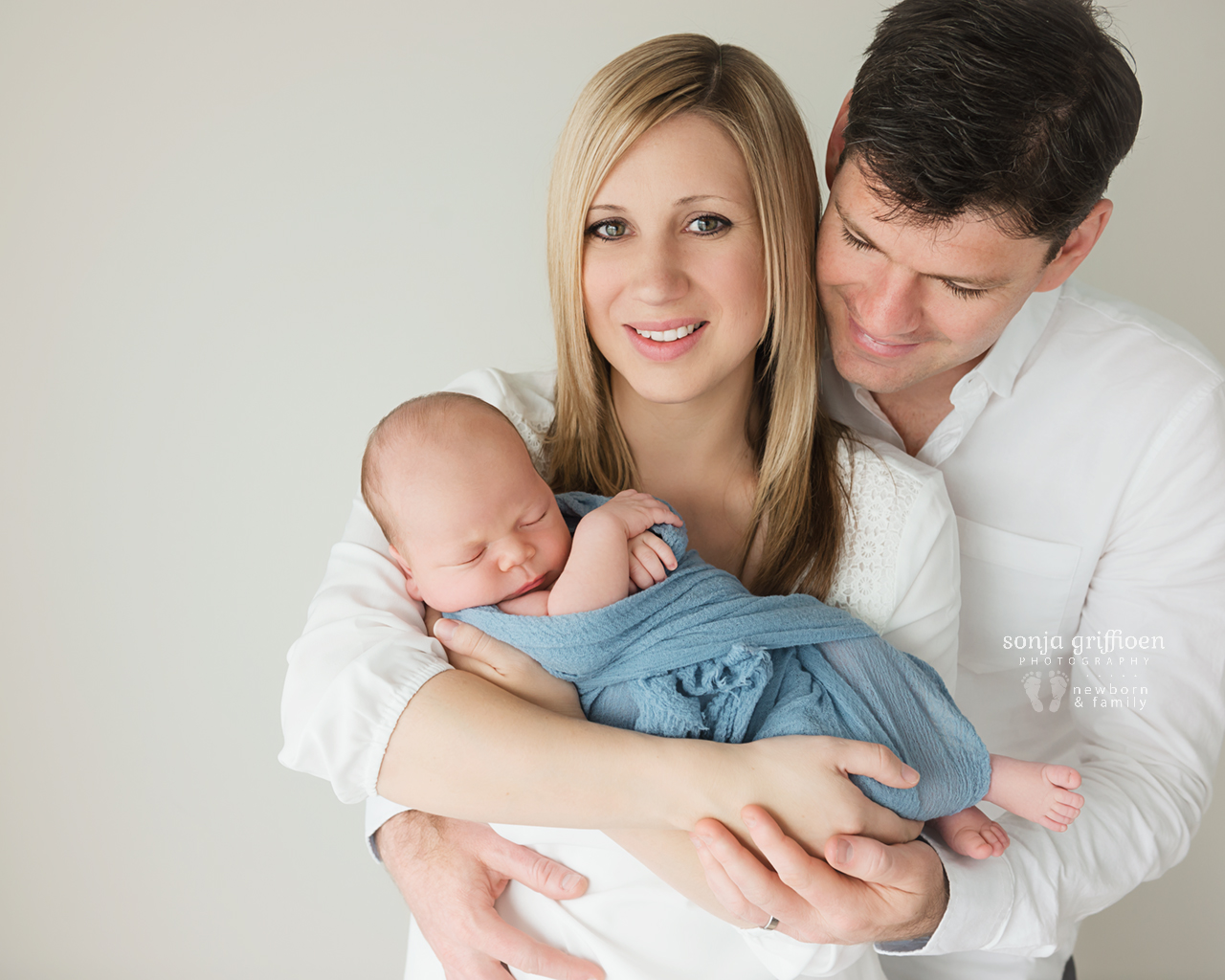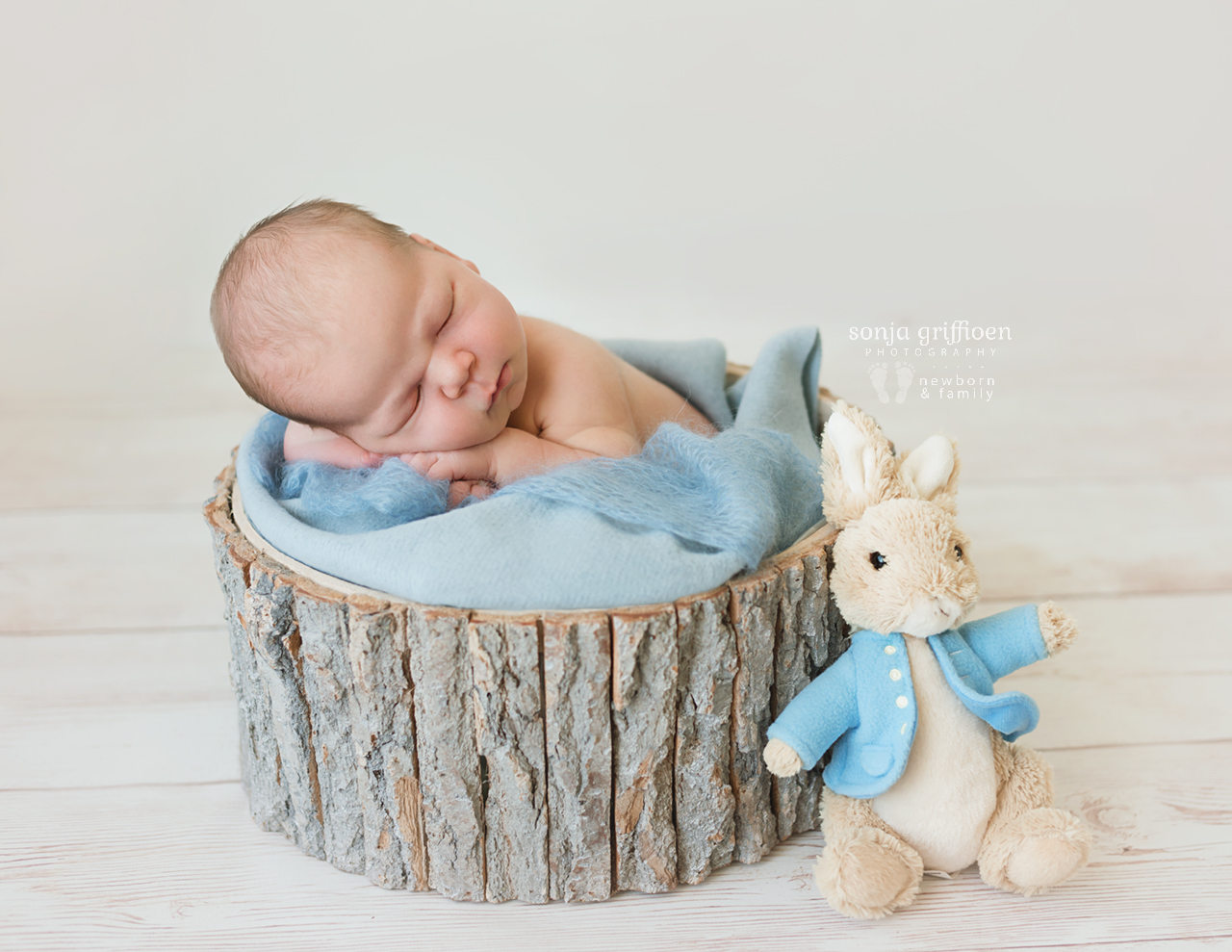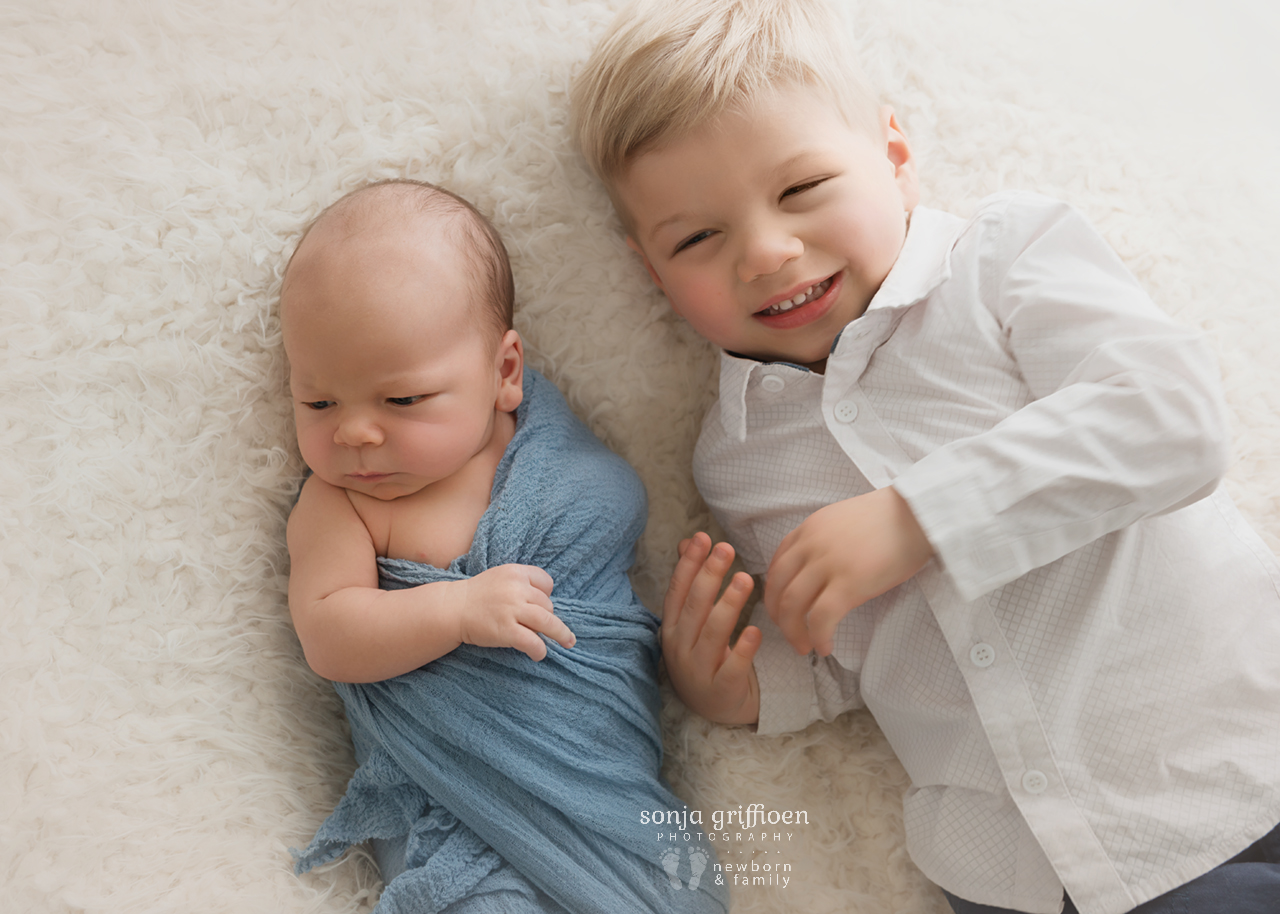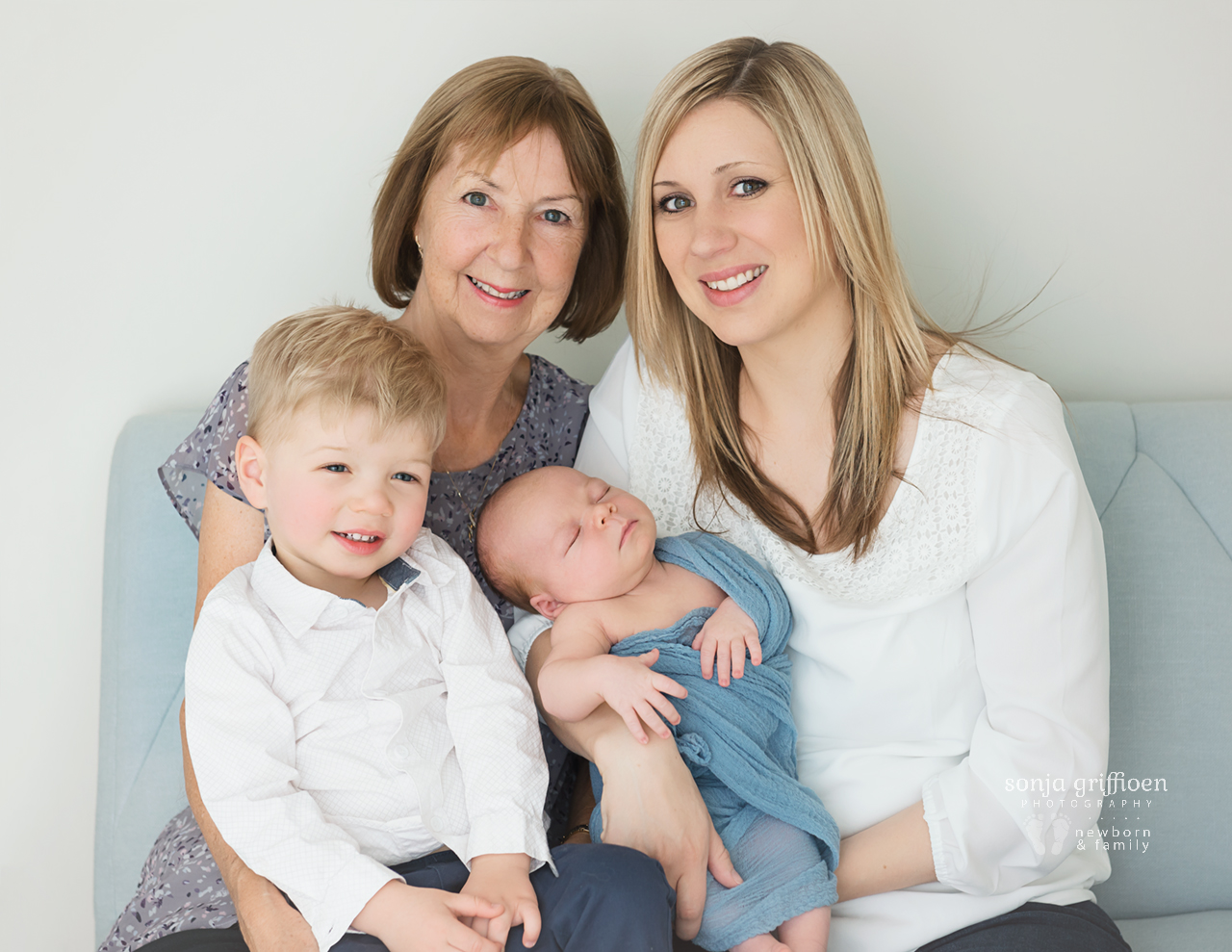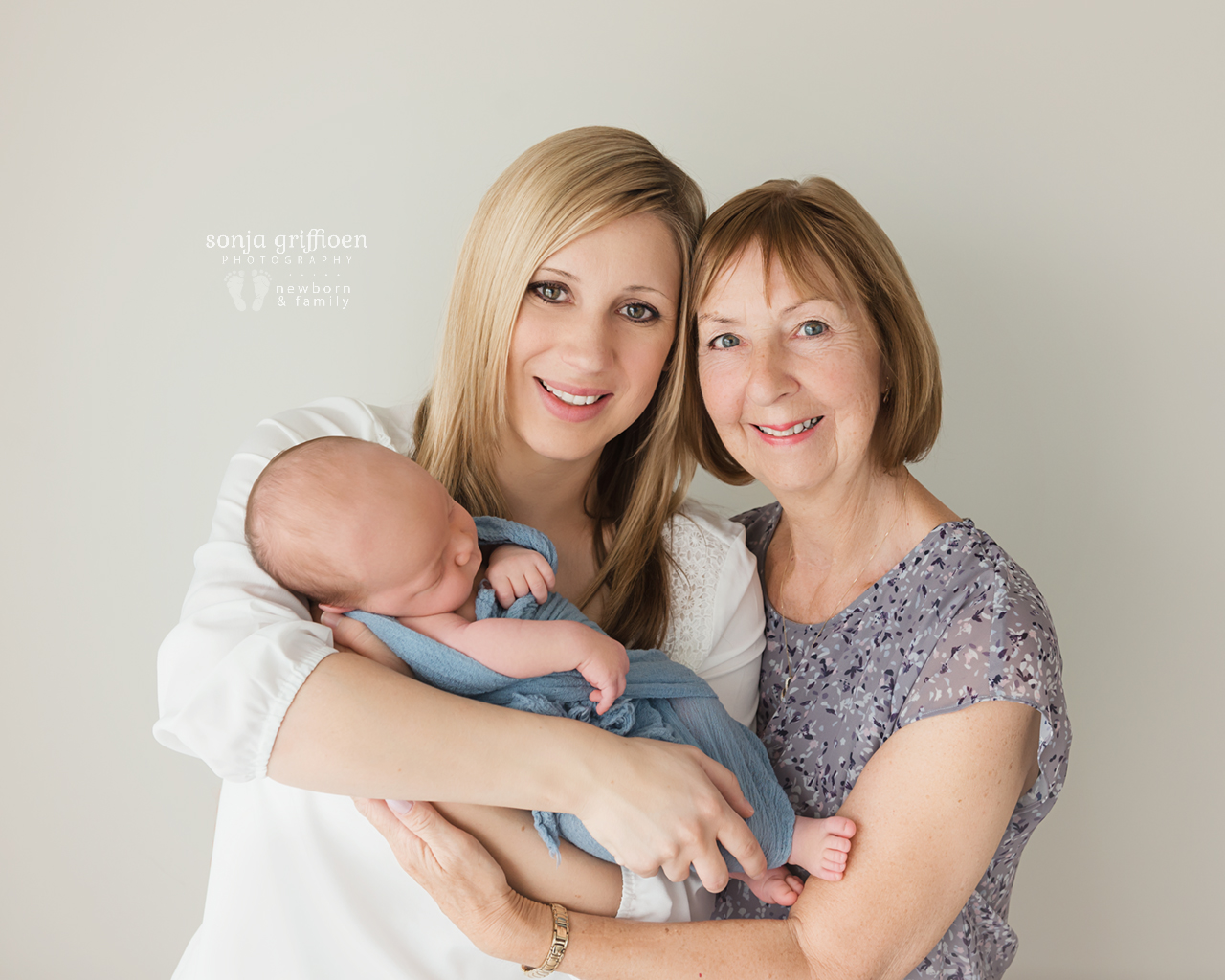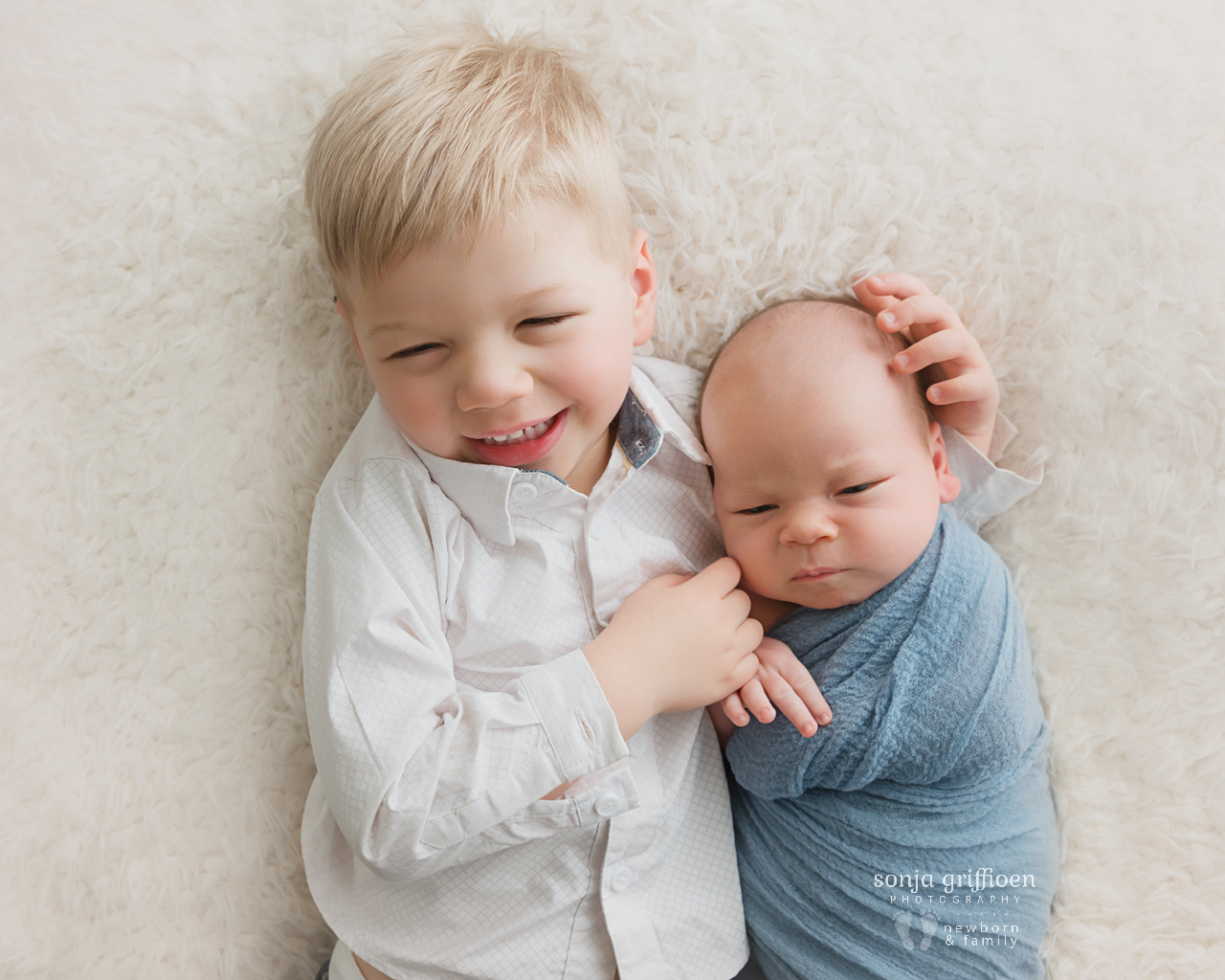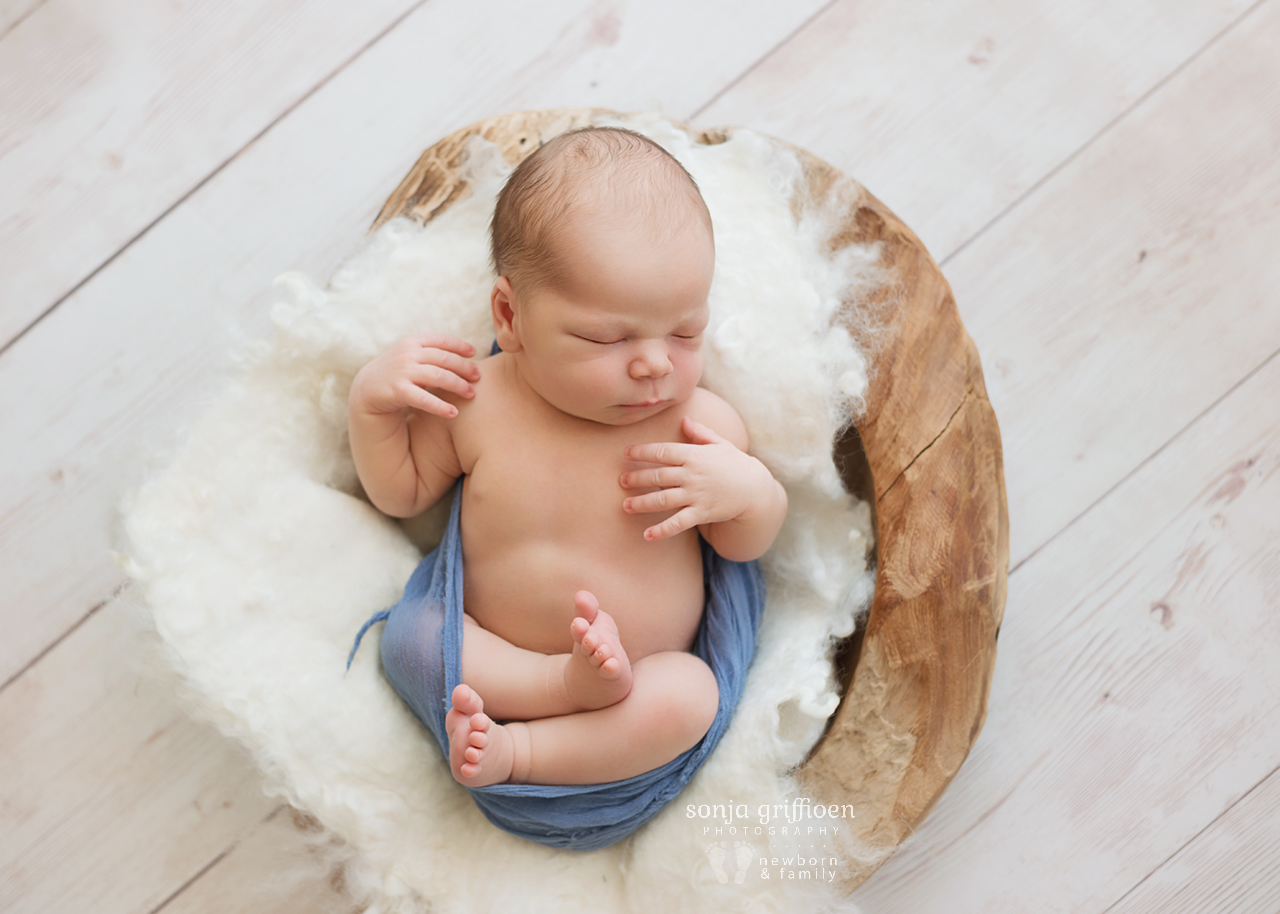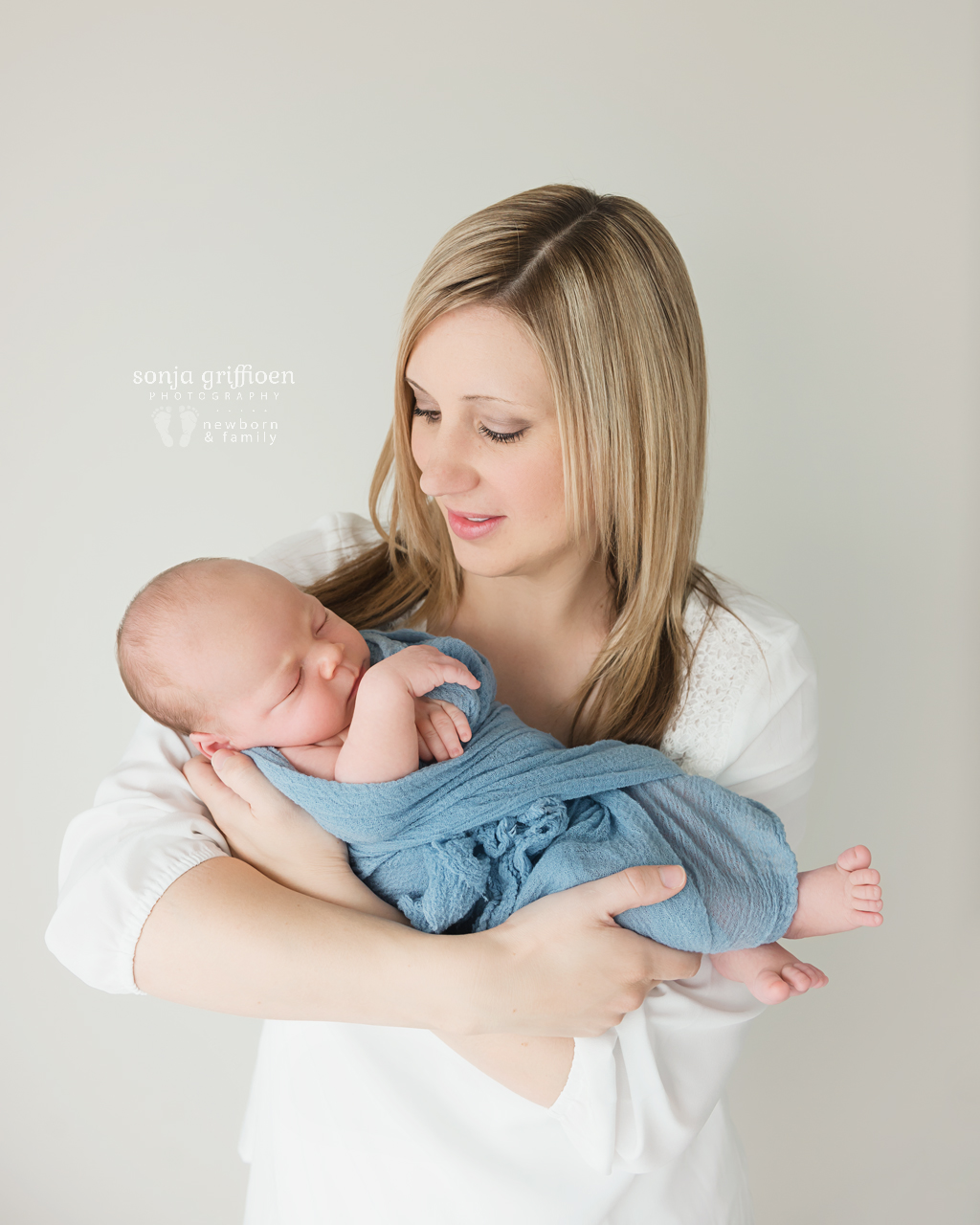 Joshua, 7 days and 4 weeks | Brisbane Newborn Photographer
The timing was just perfect! Before little Joshua joined their family, Kate and Ben were looking for a Newborn Photographer. And not long before Joshua arrived they found me, their new neighbour, only a few houses away! :) With so many new things in their lives all at once, being able to make that one thing easier on them of traveling back and forth between my studio and their house was pretty amazing.
While the boys took a little time getting used to each other, we decided to split their session into two parts – first, Joshua's photos while he was still little and more sleepy, at 7 days, and then 3 weeks later the family photos. Kate's mum was able to join in for a couple of photos then too during her visit.
For his nursery, we incorporated his Peter Rabbit toy in one of the setups – how cute is that for his wall!
Celebrating these little ones and getting updated family photos are such a wonderful thing! Now they will have something to refer back to for generations, showing them as a new family of four.
Kate and Ben, I hope you love your photos and enjoy sharing them with friends and family. I look forward to helping decorate your home with these photos sometime soon as well! :)
If you are looking for newborn photography in Brisbane inner suburbs, look no further! I would love to meet you and photograph your special memories of these big milestones in your life.
Bookings can be made as early as your 20th week of pregnancy, as we only make the final date once your baby is born. Making a tentative date beforehand ensures you can have peace of mind that the session is scheduled, you won't forget or get lost in all that's happening close to the birth, and you can ensure that I am available for your date. I hope to hear from you soon! :)
For more information on my Brisbane newborn photography and maternity, family and baby sessions, please enquire here. I would love to photograph your journey as a family too! For more of my newborn work, visit me on Instagram or Facebook, or see my newborn portfolio here. Kind regards, Sonja xo
0426 987 722 info@sonjagriffioen.com
"Sonja did such an amazing job with our Maternity photos that we just had to go back to her for our newborn photos! She makes you feel very comfortable and has a way with your baby that makes them feel comfortable and allows her to get some beautiful photos! All of our images are gorgeous and she really listens to what you want in your images and makes these wishes come true! Sonja has a beautiful collection of props and wraps that give you so many options to make your little one look gorgeous! We have had such a lovely experience with her that we will be returning to her for our 6-10 month milestone photos and we can't wait!! Thank you Sonja for capturing these precious moments of our family! Xx" ~ Brooke Clibborn
Share this post:
on Twitter on Facebook on Google+