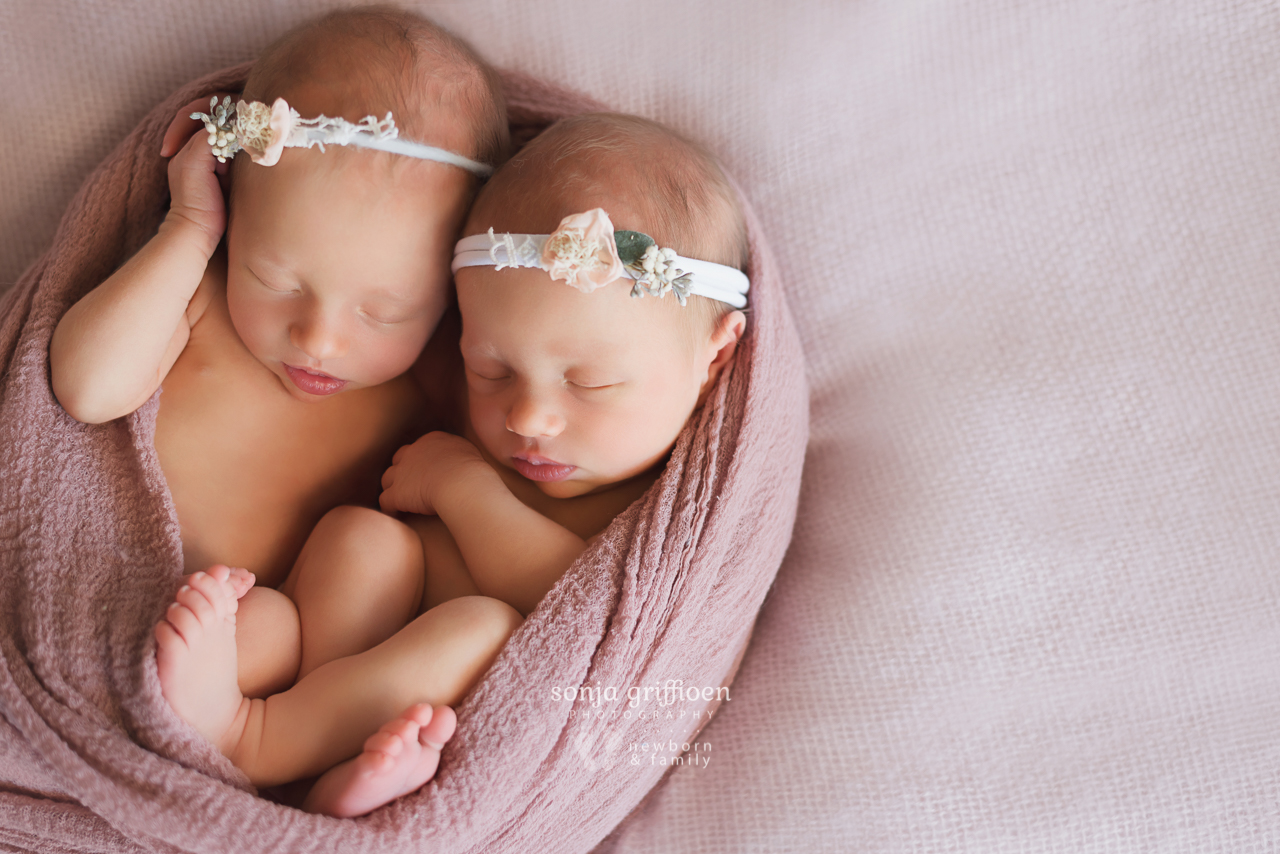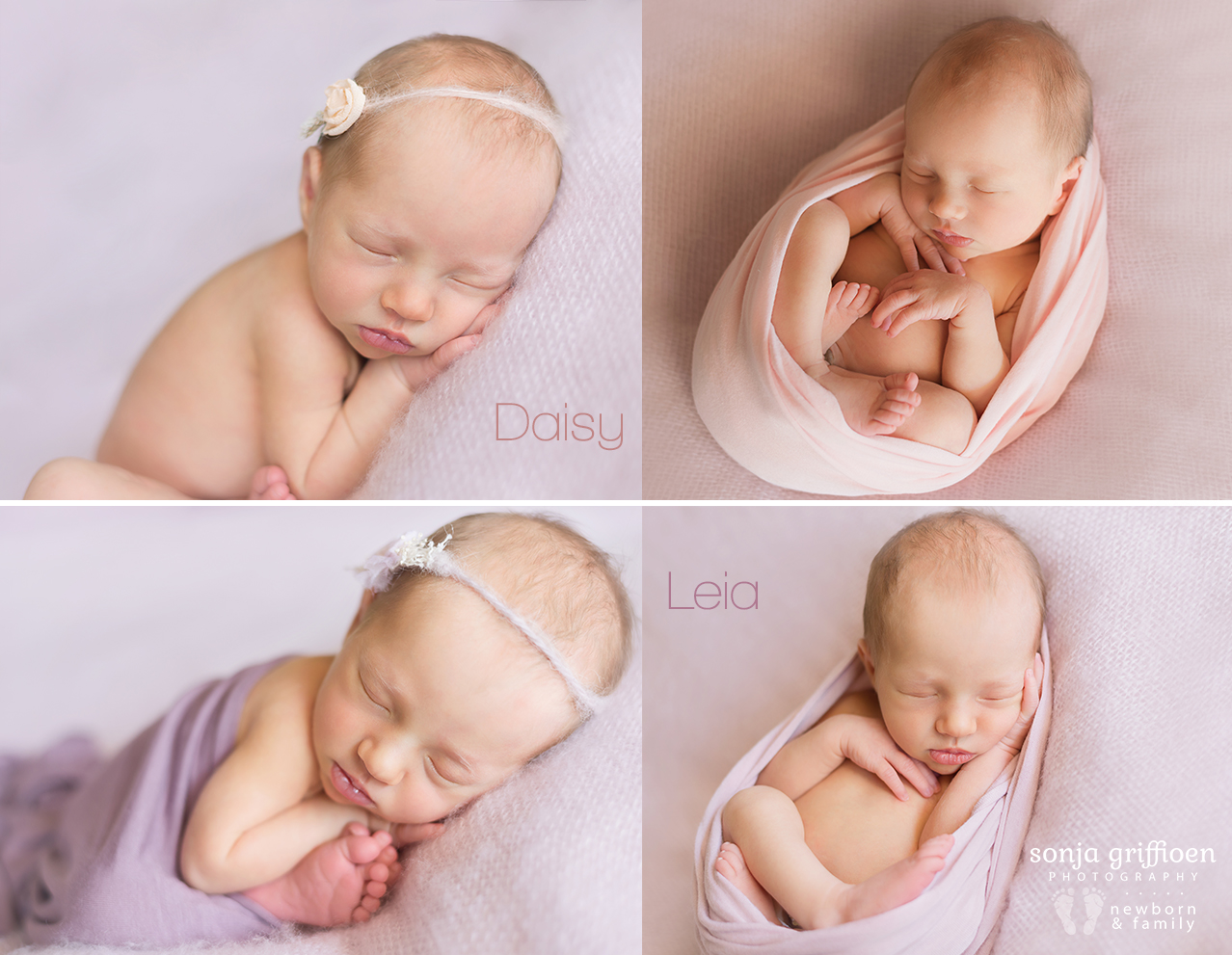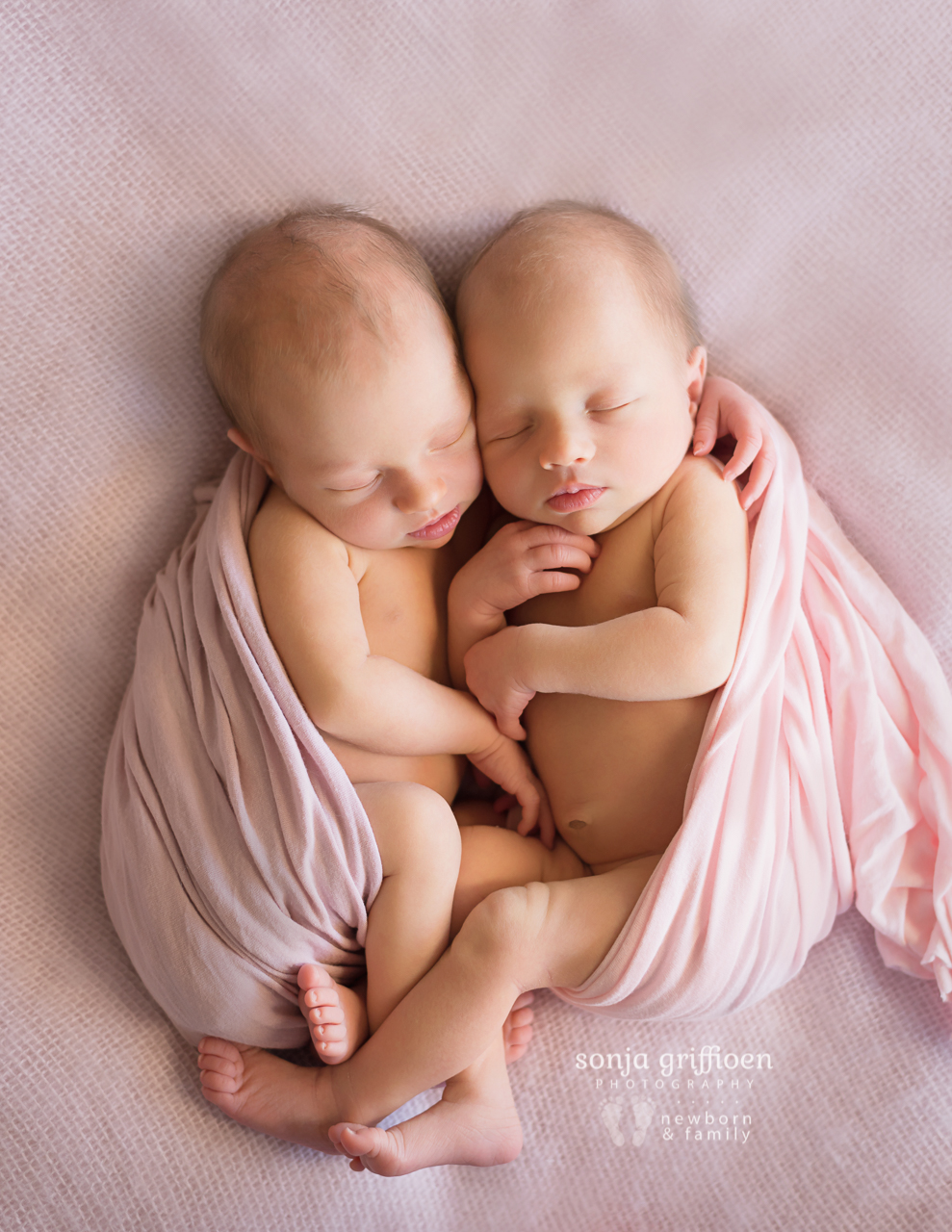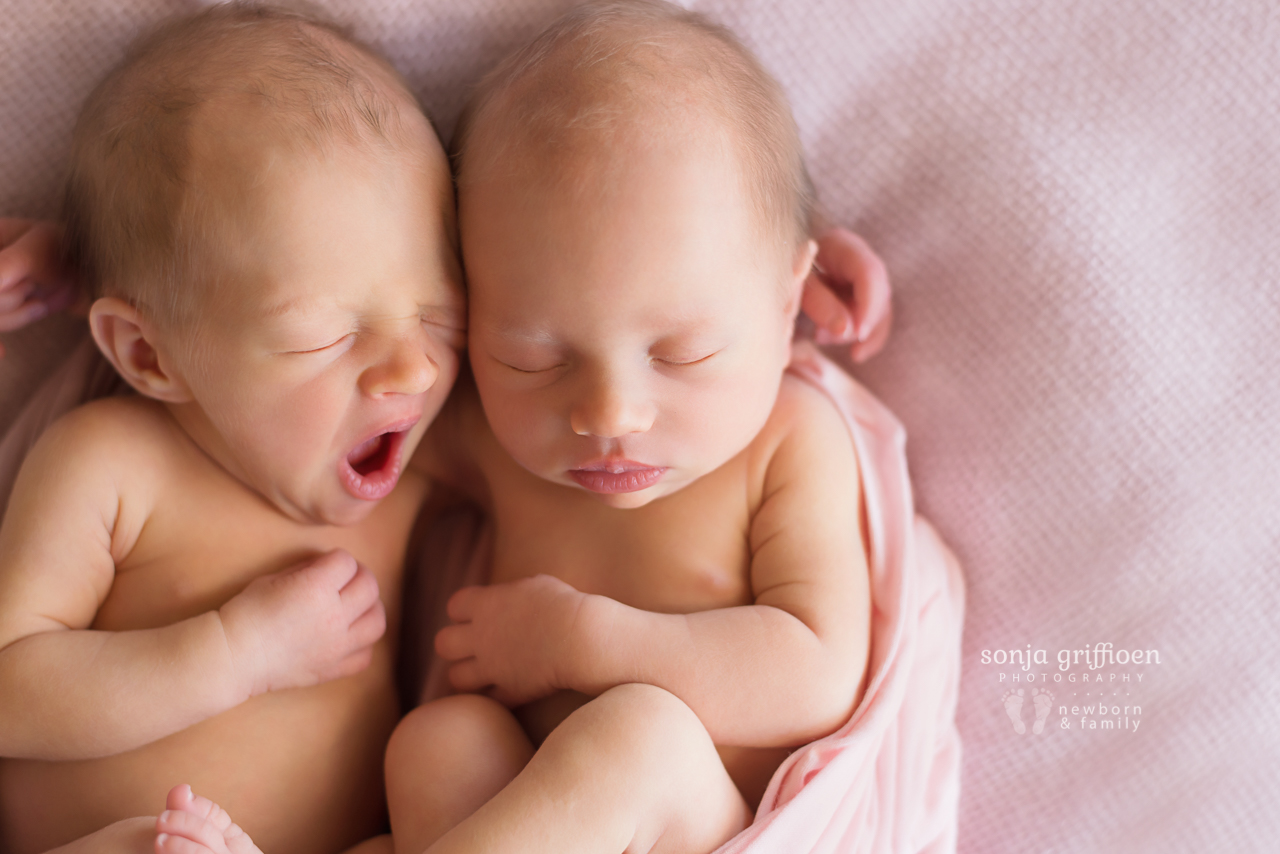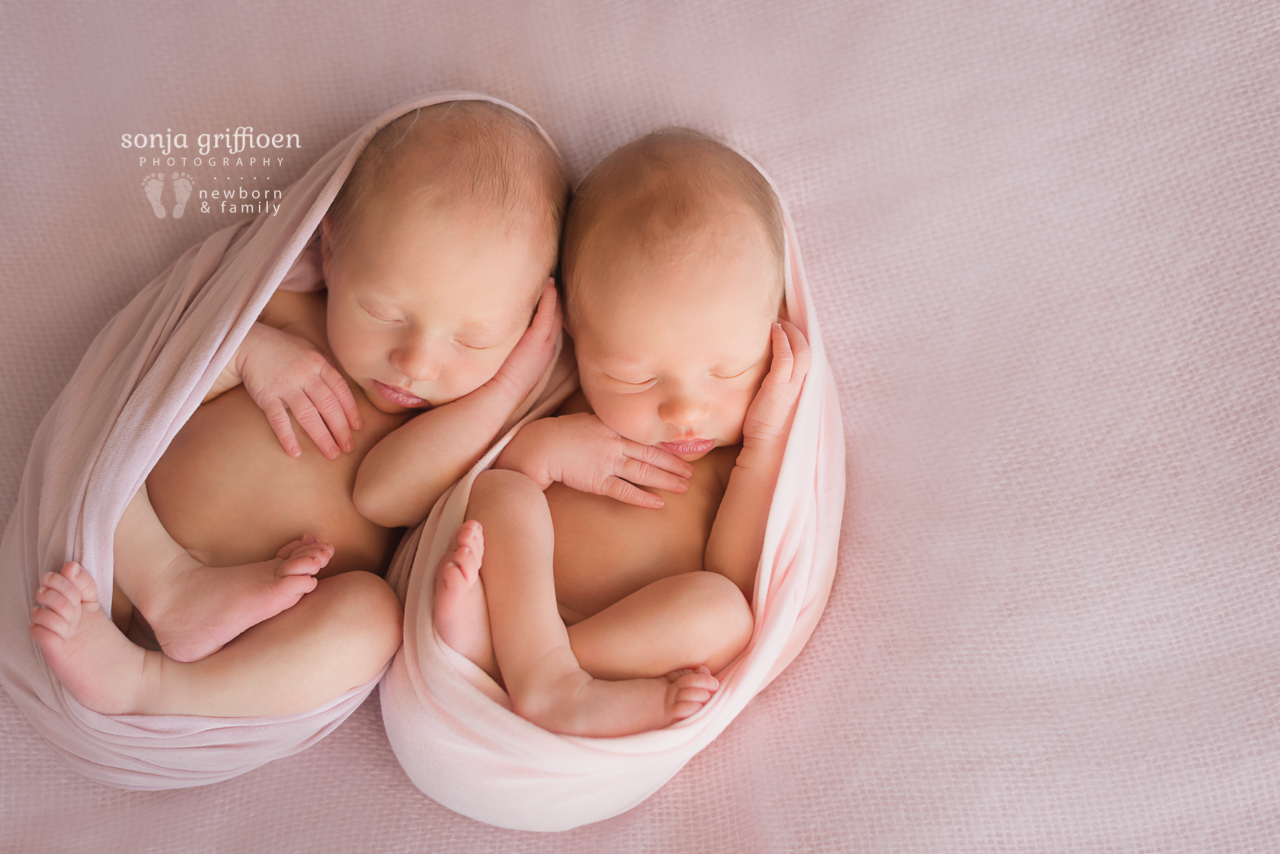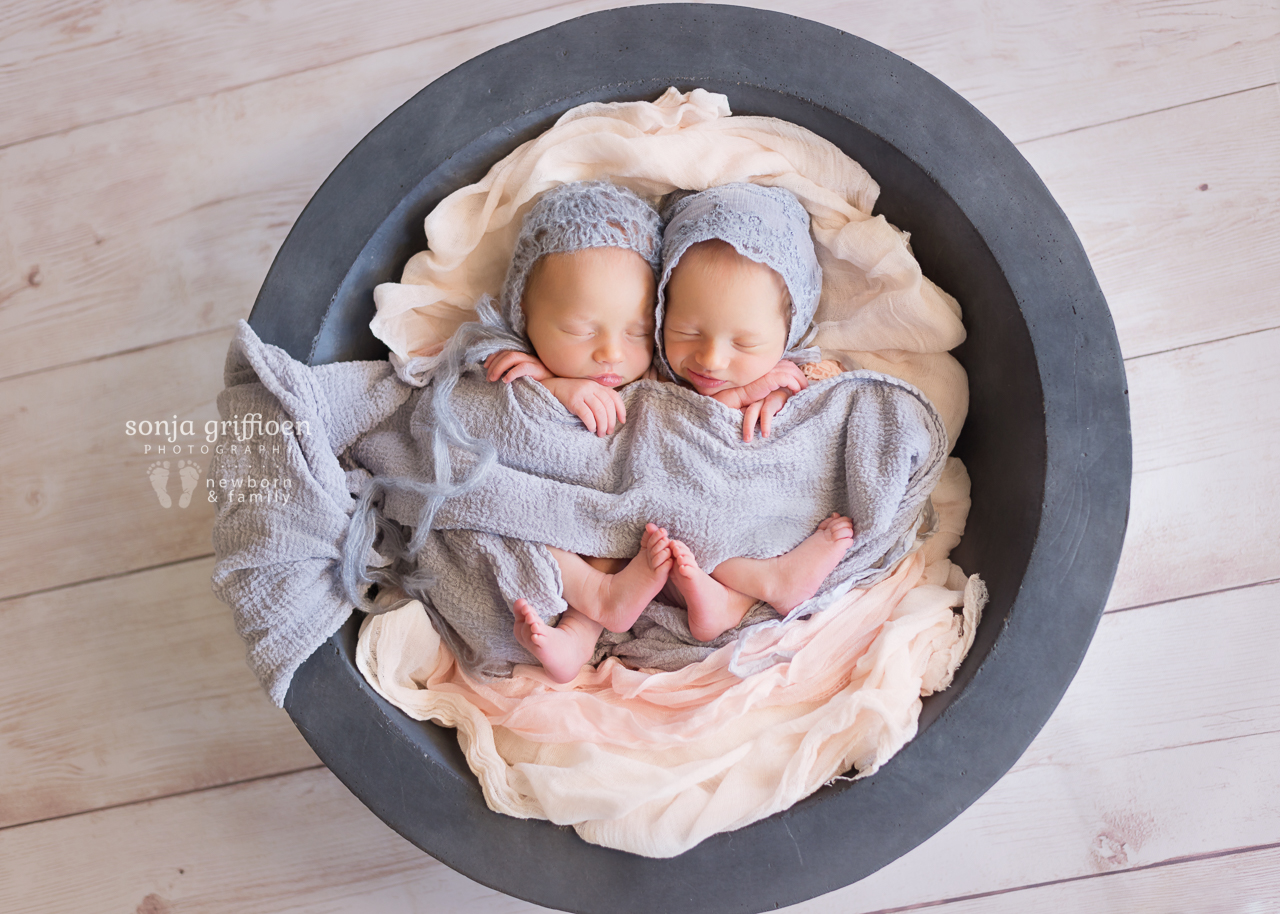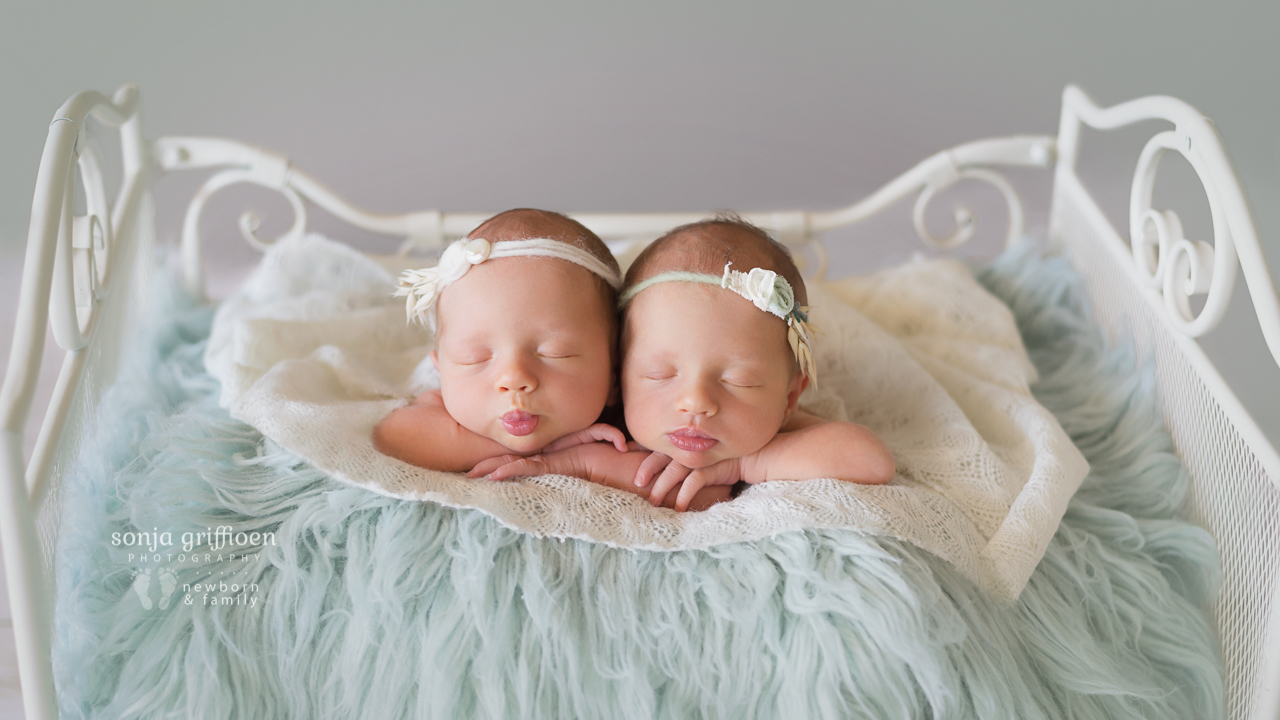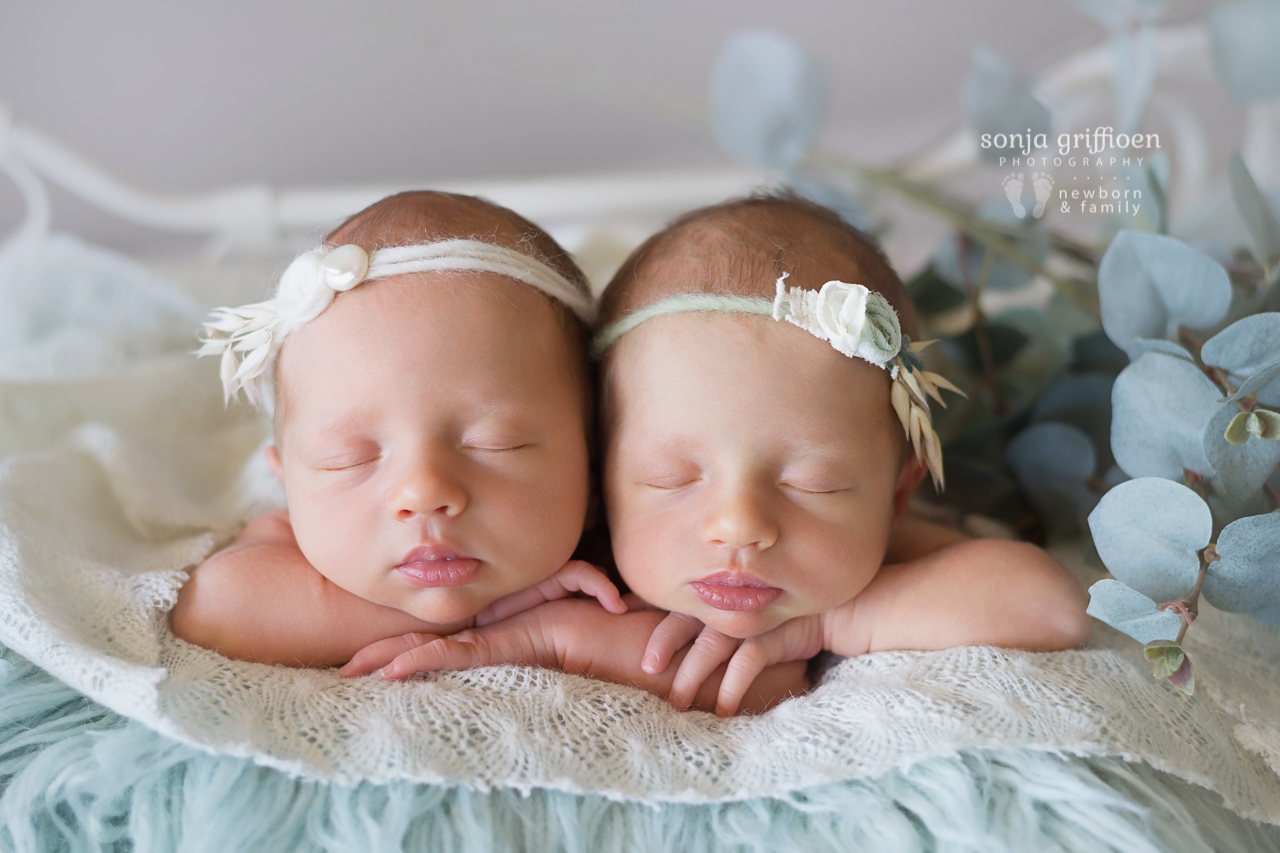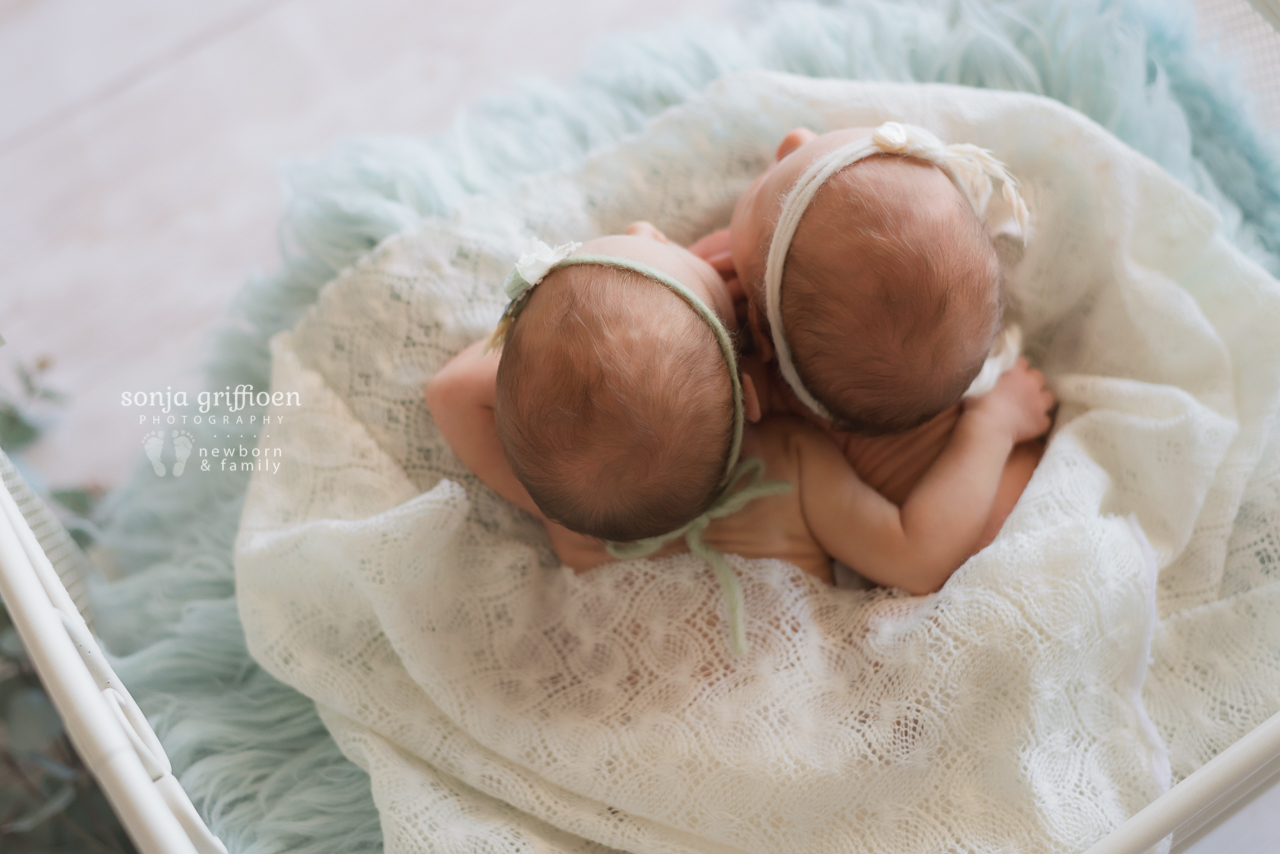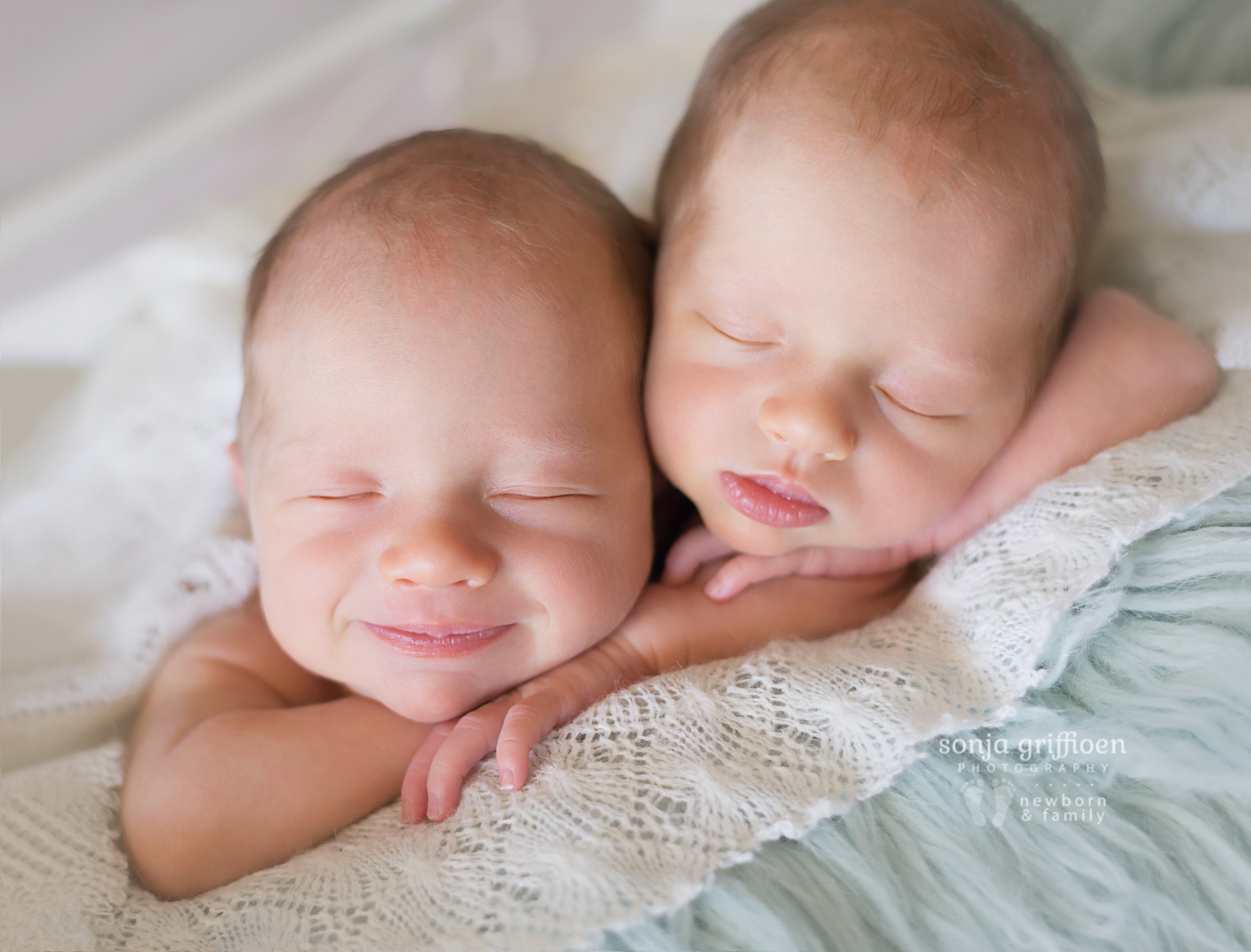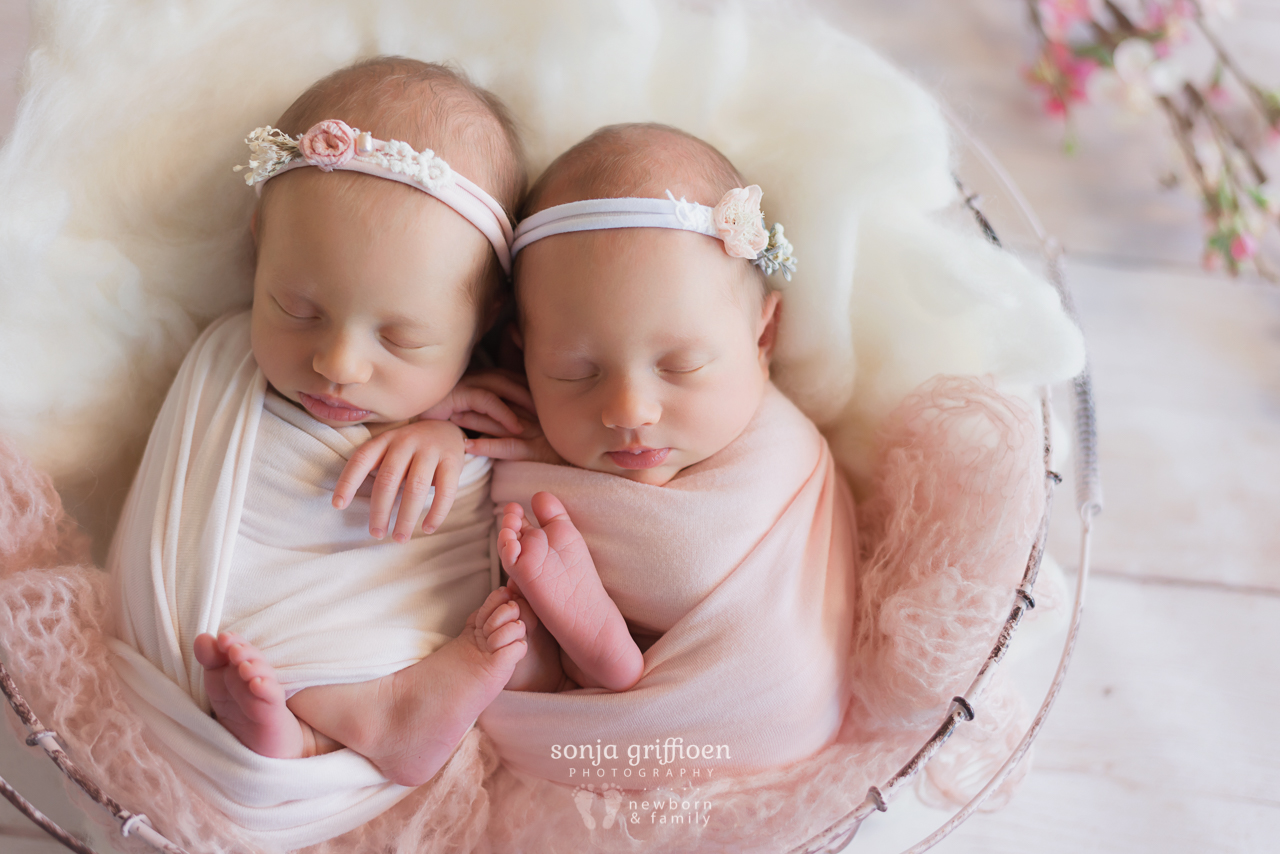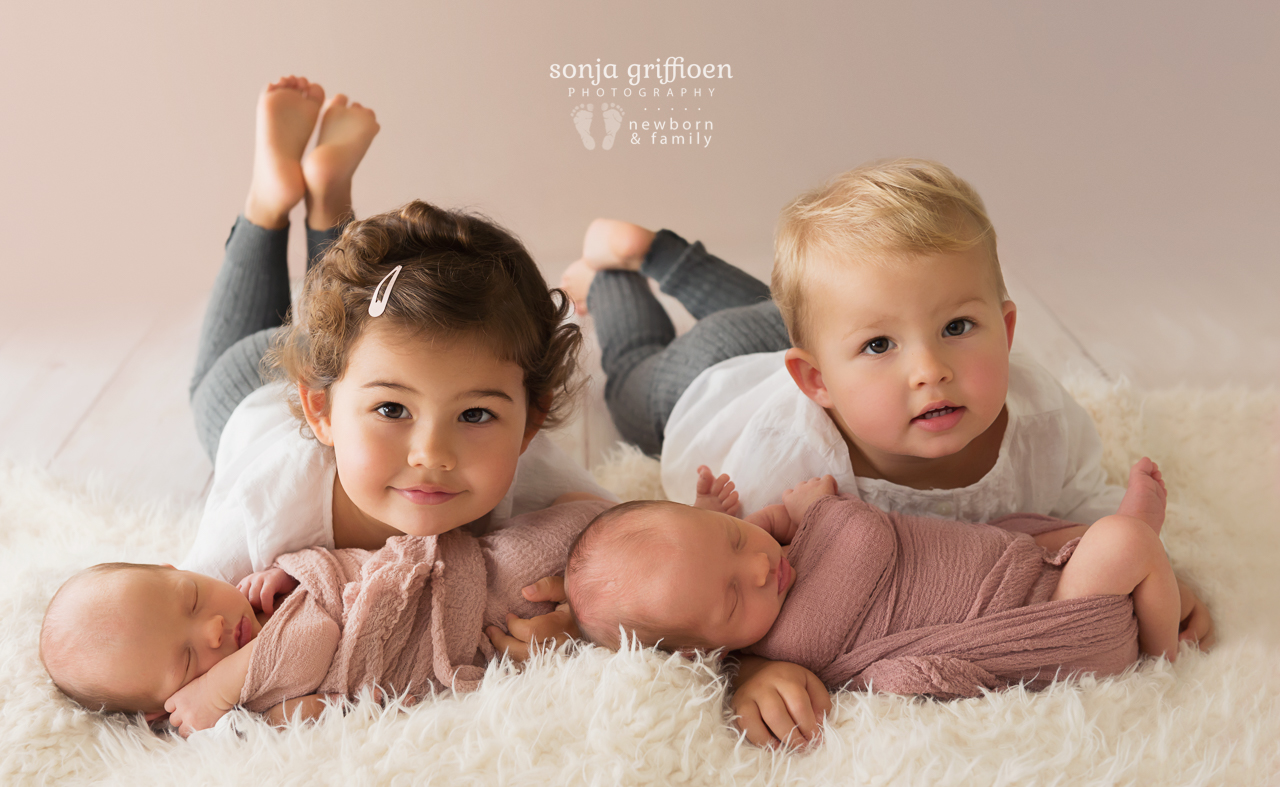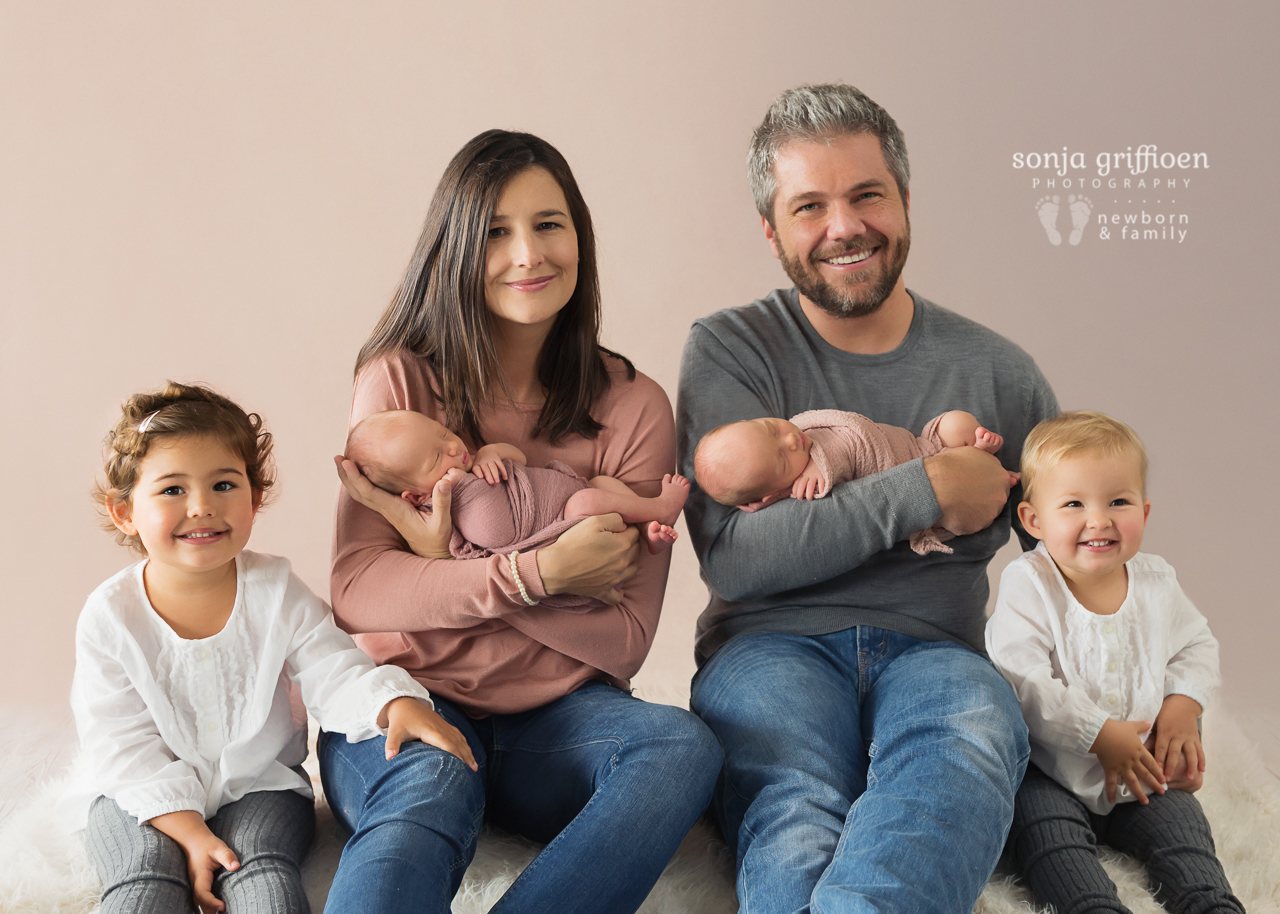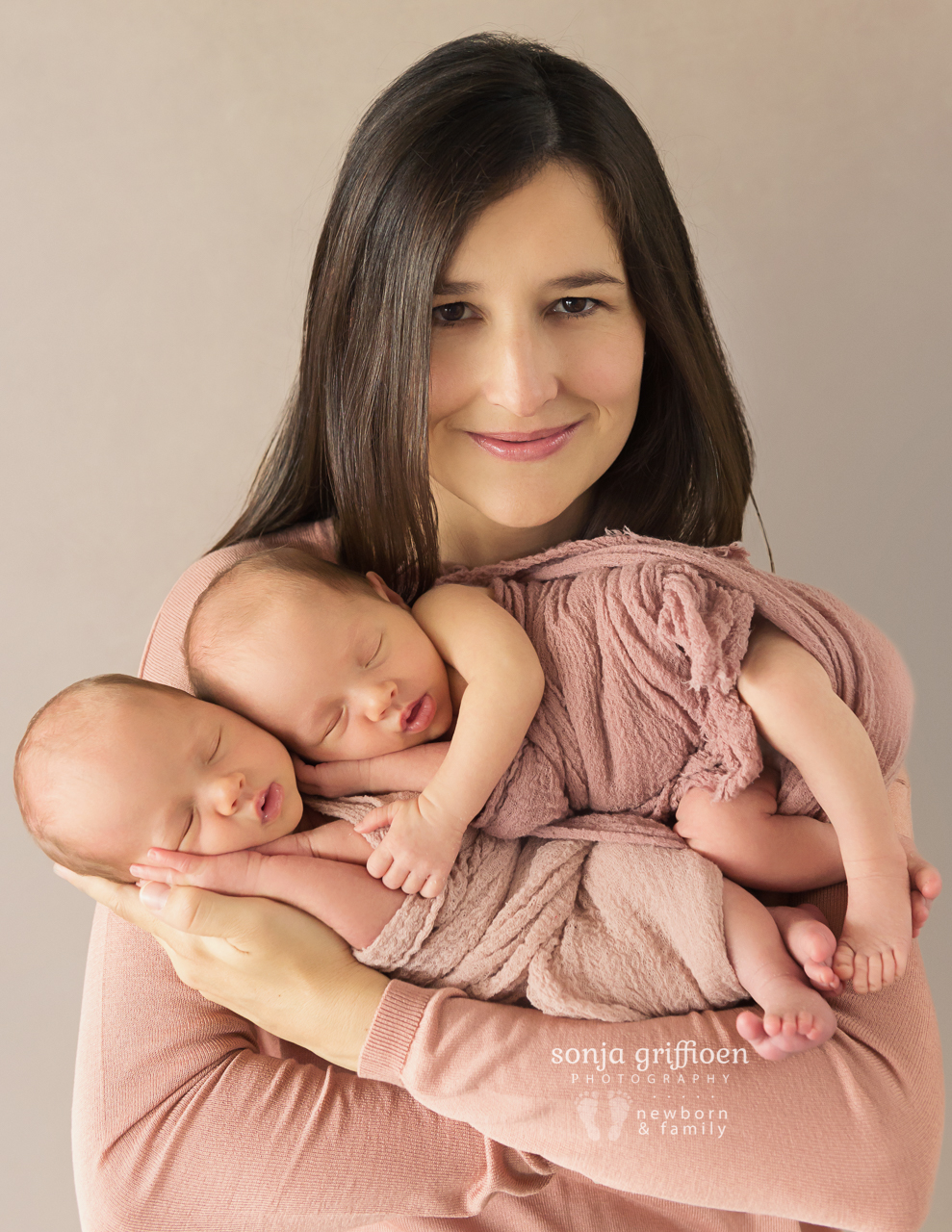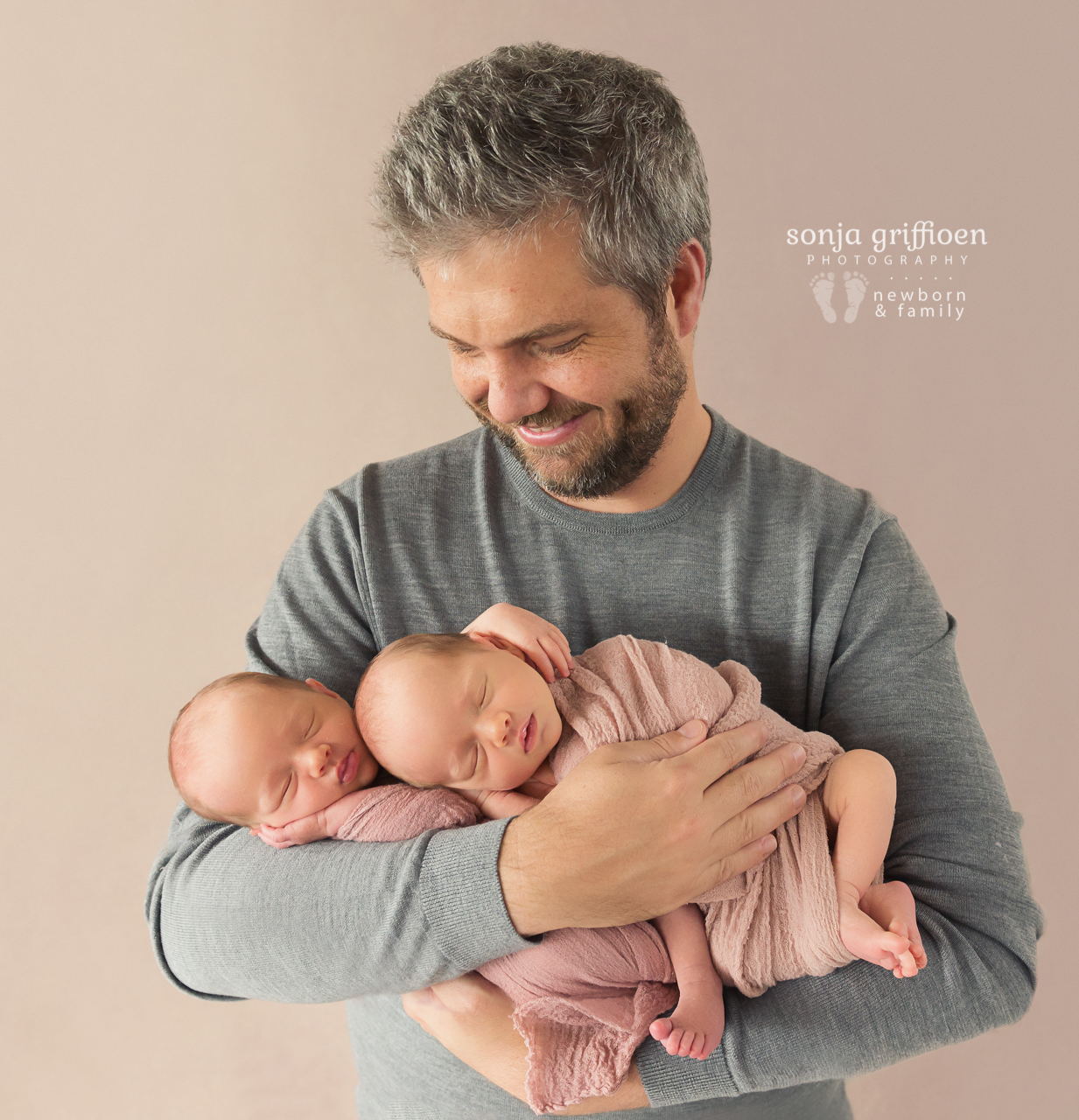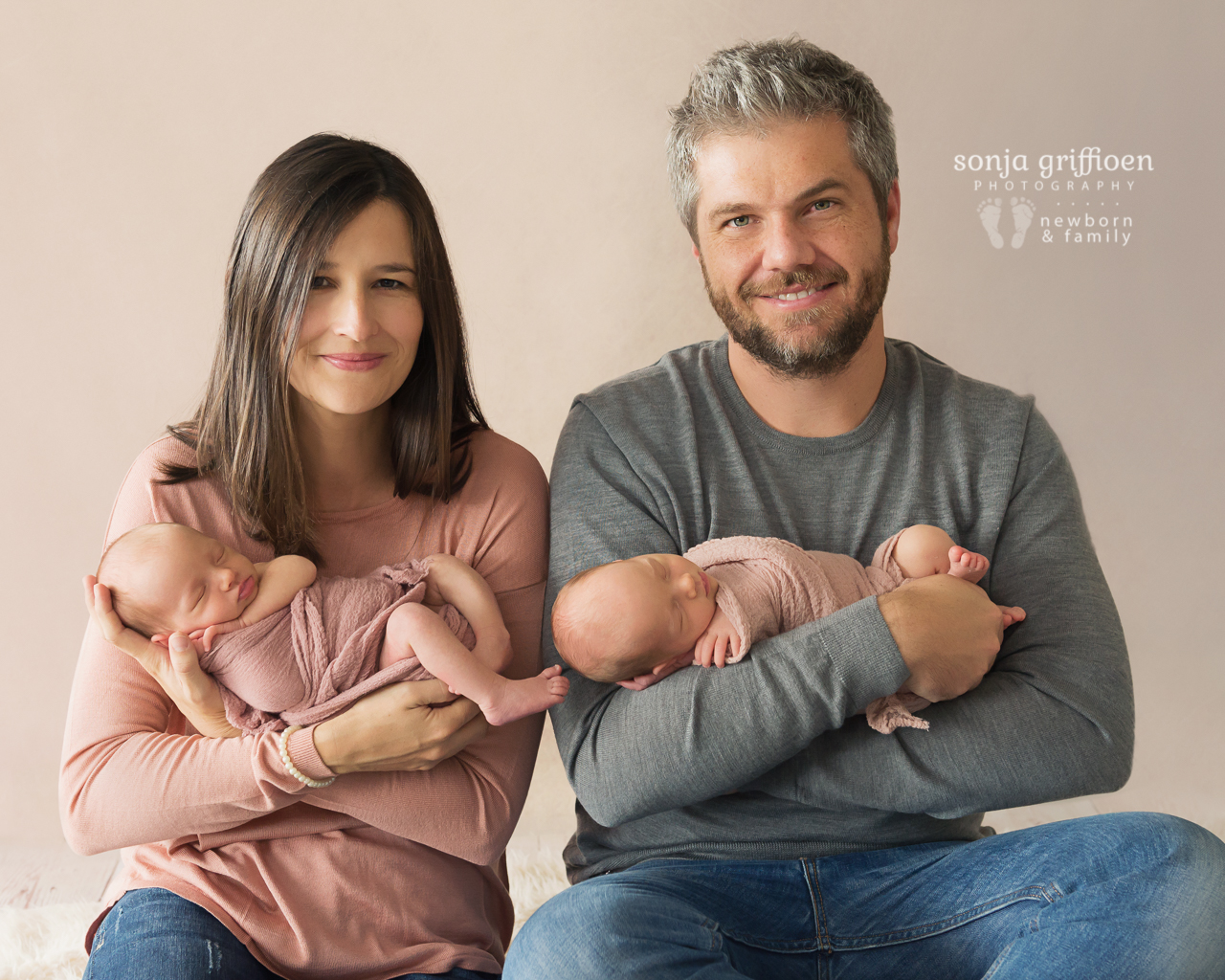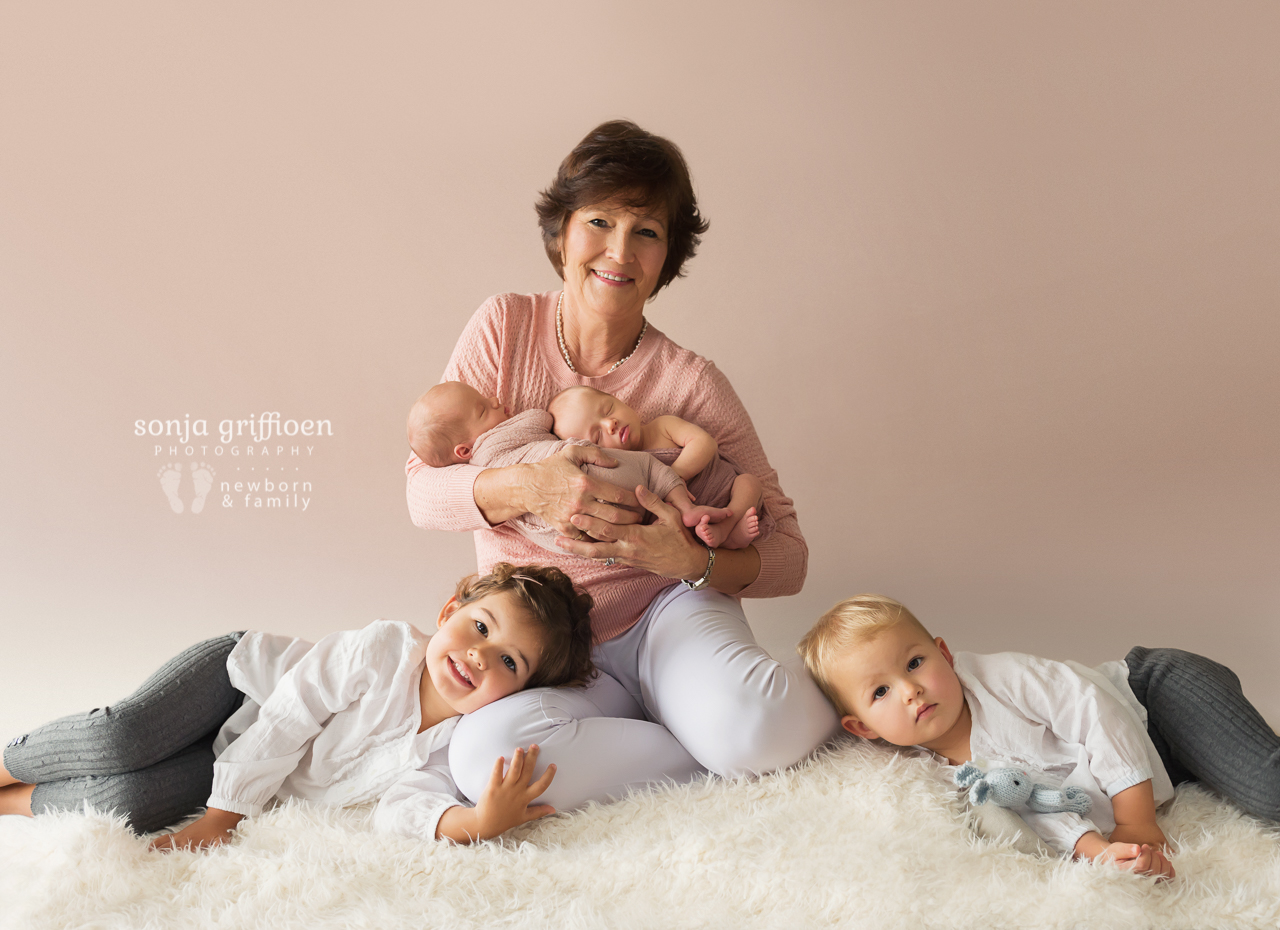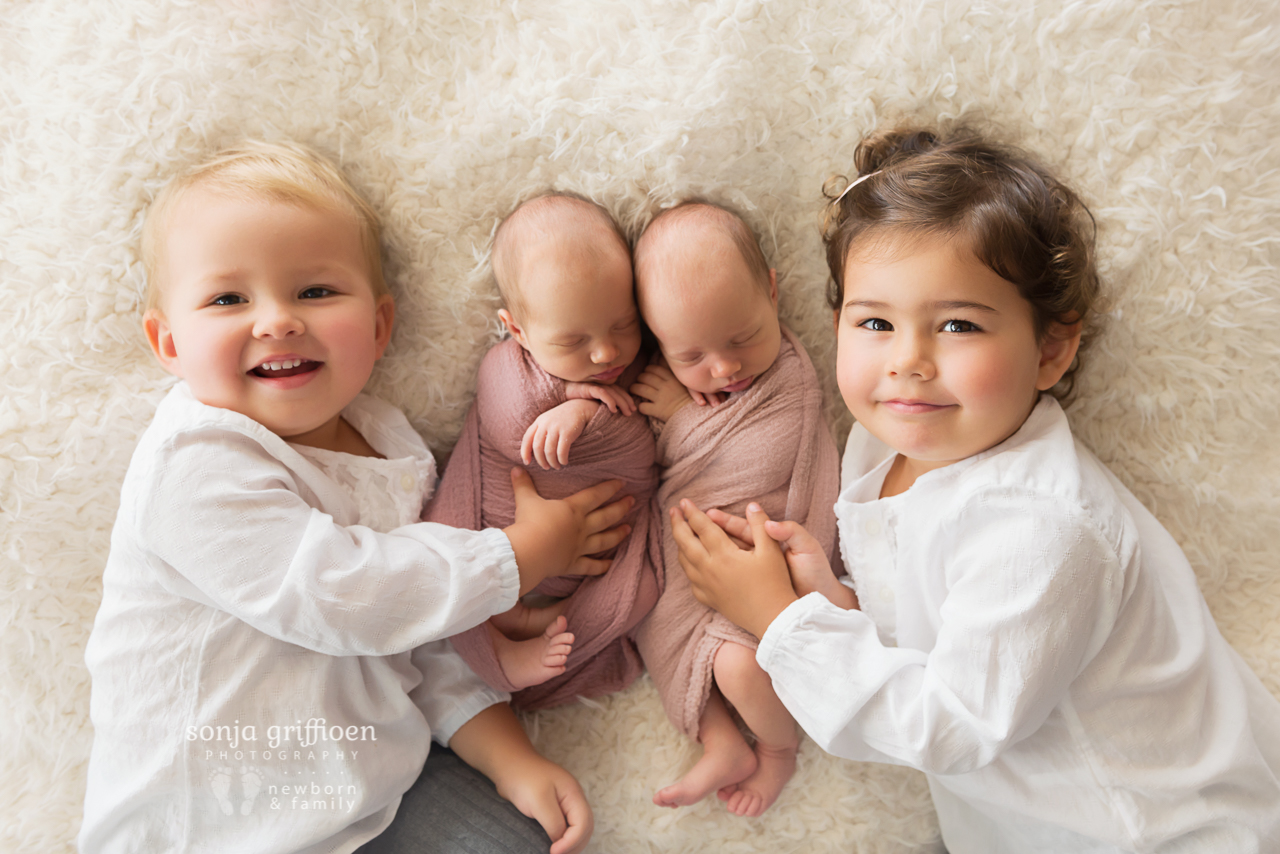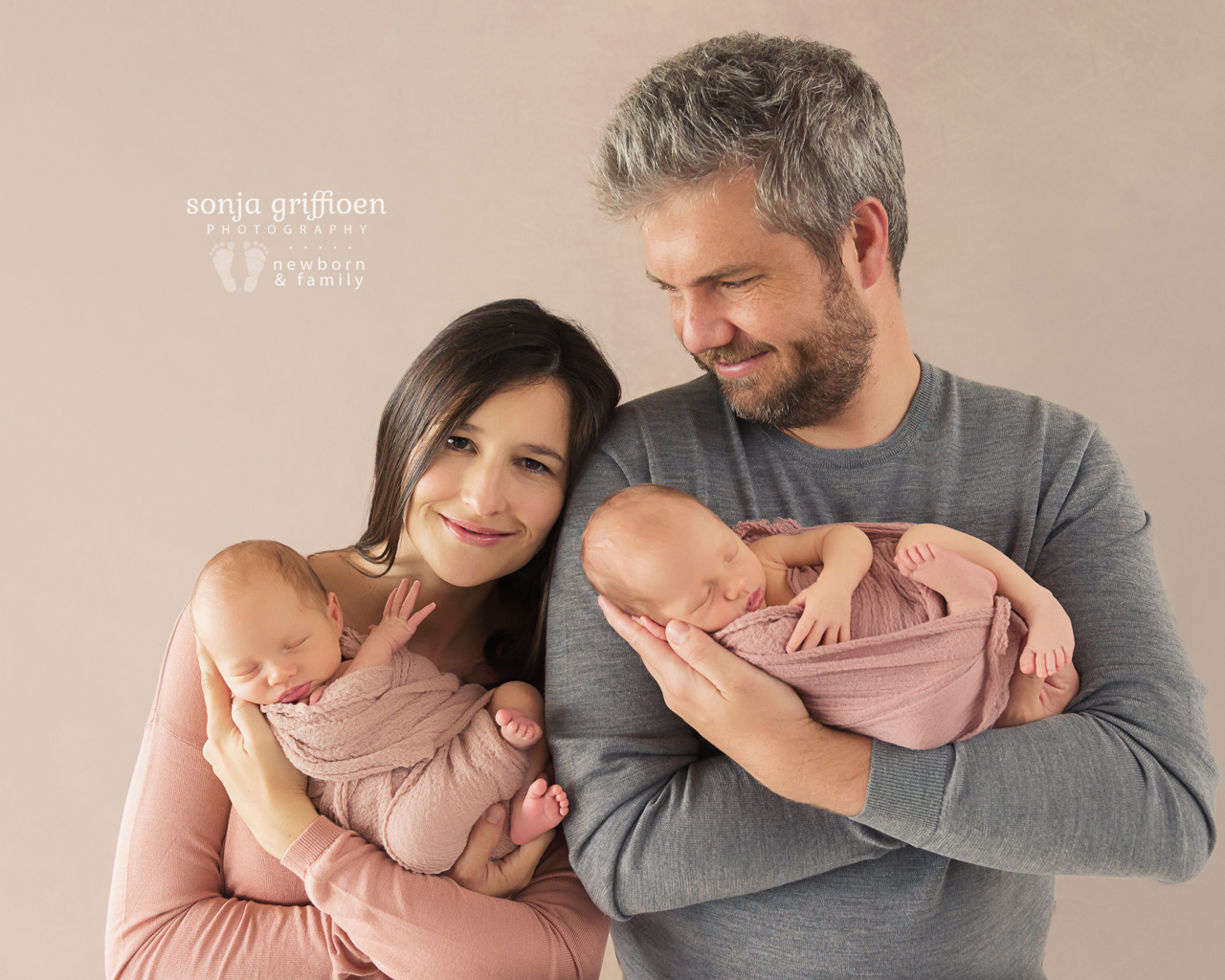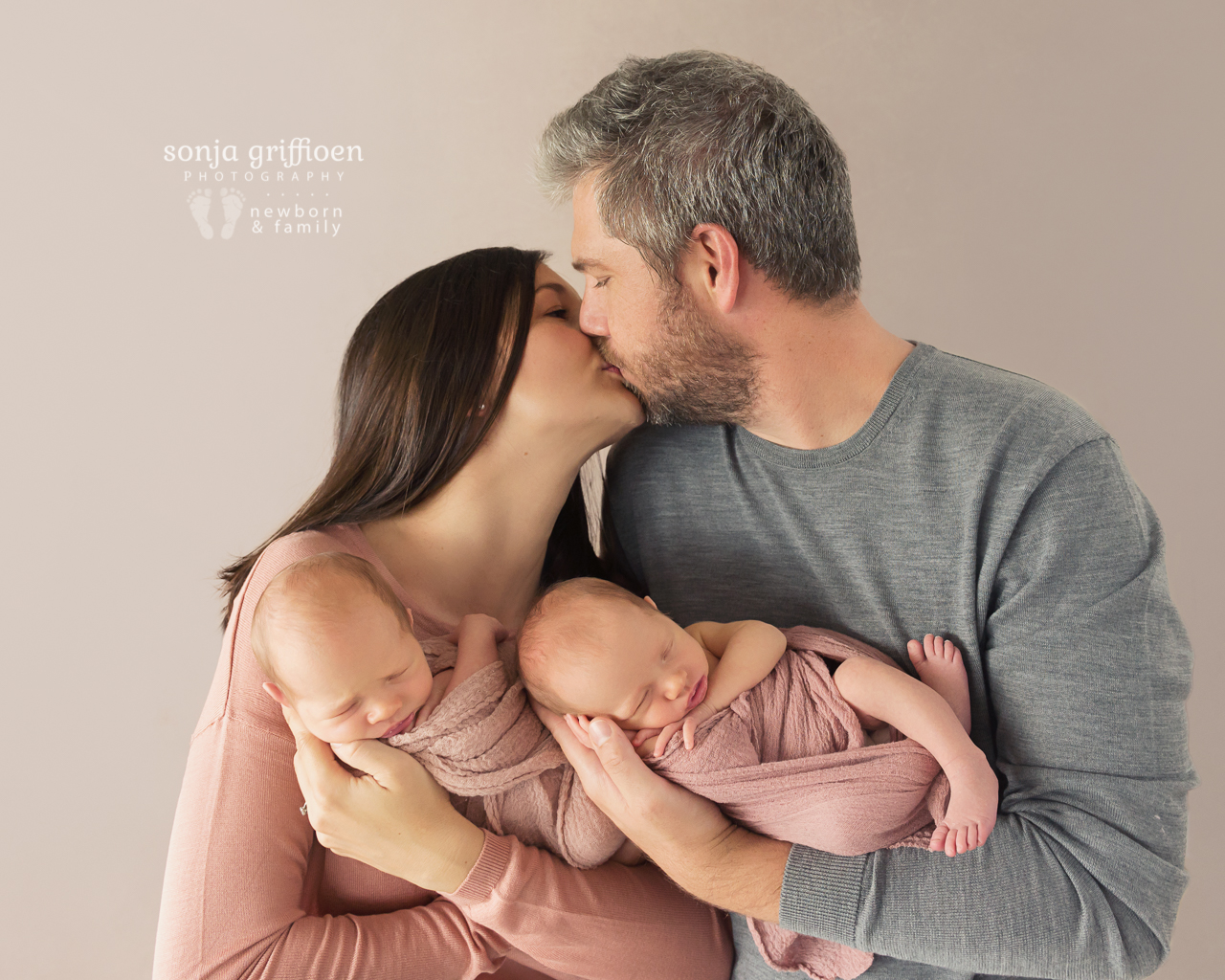 Leia & Daisy | Newborn Twins Session
Months before these girls' arrival, the lovely Lindie enquired about bringing her newborn twins to me. My first newborn twins session! Of course I was ecstatic, but nothing could prepare me for how wonderful it would be to have them in my studio. I had no idea that it could truly be double as sweet, but it is! <3 These girls, at only 6 days old, really stole my heart. The grandma, visiting from South Africa, straight out told me she could see what was going on in my heart…
Leia and Daisy were tiny, sleepy, and when one would cry the other would sleep through it, being a calm, warm presence to her sister. Laying them down together and posing them with intertwined little legs or their arms around each other created a feeling of comfort knowing that they will always be there for each other growing up. Twins really do have a special bond and I hope that this will be especially true for them!
Although they are not identical, there were moments where they looked so alike it was hard to know. But place them next to each other, and their features could be identified as one or the other. Daisy, with her slightly rounder face and shorter nose, and Leia with her slightly more delicate, finer features. It's hard to put it in words!
I can't wait to see them growing and seeing more and more the little differences between them as they grow from babies into childhood. They will steal many hearts, that's for sure! :)
Lindie and Ewoud, it was such an honour and pleasure photographing your family. Thank you for entrusting them to me for a few hours to create something you can forever treasure. I hope that you will love and cherish every moment I captured and hold these memories dear. Enjoy all there is to enjoy, and I look forward to meeting you again! xo
If you are looking for a Brisbane newborn / maternity photographer, look no further! I would love to meet you and photograph your special memories of these big milestones in your life.
Bookings can be made as early as your 20th week of pregnancy, as we only make the final date once your baby is born. Making a tentative date beforehand ensures you can have peace of mind that the session is scheduled, you won't forget or get lost in all that's happening close to the birth, and you can ensure that I am available for your date. I hope to hear from you soon! :)
For more information on my Brisbane newborn, maternity, family and other sessions, please enquire here. I would love to photograph your journey as a family too! For more of my newborn work, visit me on Instagram or Facebook, or see my newborn portfolio here. Kind regards, Sonja xo
"Sonja has a God given talent when it comes to newborn photography. Her calm caring nature is just one of the many factors that contribute to a relaxed and enjoyable session.
One would never know that Sonja is not yet a mother herself,she expertly settles and handles the tiniest of babies and makes it look so effortless.
When Sonja showed me our twins' newborn photos I could not believe those were my babies- she is a true artist!
Her photography is something to be treasured and I am so in love with the artworks she has given us." ~ Lindie de Lange
Share this post:
on Twitter on Facebook on Google+